Assessment
Assessment in Academic Programs
All academic programs are assessed according to the Policy on Academic Assessment and on a regular 5-year cycle as noted in Program Review and Assessment Report Calendar. All reports are placed on a password protected website (CCSU userID and password) accessible to all instructional faculty and administrators. Reports will be reviewed on a multi-year cycle by the Academic Assessment Committee, which will provide feedback to Departments.
Assessment Reports
New this year for externally accredited programs-- Accredited programs will no longer be required to submit Full reports or Interim reports. Accredited programs will submit summary reports to the AAC except on the year of their external accredited reporting submission. The Accredited programs would in this year submit both their outgoing accreditation report and consequent feedback summaries from the outside accrediting agency to the AAC. Assessment reports for the AY 2018-19 are due September 27, 2019.
Assessment reporting is on a 5-year cycle, consisting of a full report in year one followed with interim reports for years 2, 3, and 4. The assessment cycle is aligned with the Program Review Cycle such that the full assessment report is due the year prior to the year that the department will submit their program review report. Departments are not required to submit an assessment report for that program in the year that they prepare a program review report (see Program Review and Assessment Report Calendar). For example, if your program is scheduled for program review in Spring 2017 or Fall 2017 then only a Summary assessment report will be due for that program in Fall 2017 (report covering AY 2016-17 activities); this is necessary to comply with BOR requirements.
Reports on this site are password protected. CCSU faculty can access these reports with their regular userID and password.
Key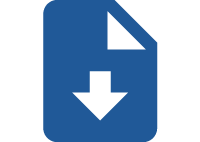 Submitted

Compliant/Optional

No Report
Not Applicable
Loading
* Teacher Leadership MS formerly Educational Leadership MS
Current Reporting Guidelines 2018-19, Due September 27, 2019
Complete BOTH the Summary for the program, complete with contribution to general education, and the Detailed Report.
Complete ONLY the Overview for the program, complete with contribution to general education, using the table format below
Complete the Summary table for the program and any contribution to general education.