It's never too late to pursue your dreams.
Are you considering a new degree? Do you want to gain some credentials or perhaps finish a degree program that you previously started? If so, you are not alone and Central is making it possible to further your education where you want it, when you want it, and how you want it!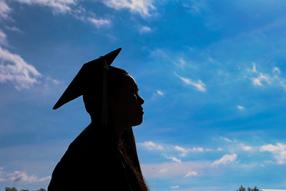 No matter where you are in your academic career, Central provides the support and resources necessary to achieve your educational goals.
Have you acquired educational experience outside the classroom? 

You may be able to count past professional development to earn credit toward your degree.

Did you start your higher education journey at another institution? 

Credits earned during your time at another school can be transferred to CCSU! 

Is your current GPA keeping you from returning and finishing your degree? 

Contact us. You might have more options than you think! 

Are financial concerns holding you back from completing your degree? 

We offer scholarships, financial aid, and payment plans. 

Do you need help balancing family obligations and your education? 

CCSU's support services include free onsite childcare.
Fill out this form to be contacted by your personal Central liaison that will help you find the best path to completing your degree!
Campus Services & Amenities
To maximize your potential for success, we offer a full slate of services and amenities that are open for extended hours throughout the week.
Career Development Center
The Career Development Center (CDO) offers employment support before and after graduation. Through its employer network, CDO also helps students find out who is hiring and when they are looking to hire.
C.J. Huang Recreation Center
The C.J. Huang Recreation Center is a workout and wellness facility, featuring fitness studios, a cardio room, a suspended indoor track, and a weight room.
Drop-In Child Care Center
The Drop-In Child Care Center provides free high-quality and developmentally appropriate educational experiences for children ages 3 to 12 to all enrolled Central students.
Financial Aid
The Financial Aid Office is here to ensure your college education is an affordable investment in yourself. Financial aid is available for full- and part-time students.
Learning Center
The Learning Center provides academic coaching; tutoring; study skill workshops; placement testing; and other learning opportunities to help students sharpen and learn other skills.
Office of Veterans Affairs
The Office of Veterans Affairs offers support and services to veterans, service members, and their dependents as they transition from military to civilian campus culture. We also will help you take full advantage of the VA educational benefits available to you.
Student Disability Services
Student Disability Services works to ensure the Central campus is accessible to all students. We offer assistive technologies and locations; workshops; Software, tools, and other resources.
Student Wellness Center: Health Services
The Student Wellness Center: Health Services provides routine medical care to full- and part-time students.
Student Wellness Center: Health Services
Student Wellness Center: Counseling Services
The Student Wellness Center: Counseling Services offers mental health counseling. We provide a range of services designed to support academic success and help students resolve various issues.
Student Wellness Center: Counseling Services
Writing Center
The Writing Center offers free, one-on-one tutoring to the CCSU community. In our sessions, we provide resources, strategies, and techniques for writing across disciplines and genres.