Supporting student success through the power of peer mentoring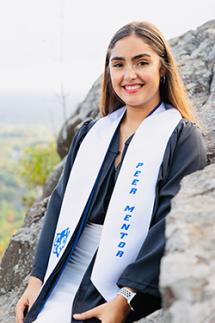 What We Do
We support first and second year students to get off to a great start by matching them with a junior or senior peer mentor trained to help students be successful at CCSU. We support students in areas key to success such as time-management, study tips, where to go for help dealing with a particular issue, how to balance life demands & classes, gaining experience in your major, and making friends. Success Central is free to CCSU students.
The mentors are carefully selected and trained in College Life Coaching, a theory-based intervention that helps college students be successful.
Students receiving mentoring (mentees) see their mentor for an average of 30 minutes either weekly or bi-weekly.
What happens during the 30 minute meetings?
Your mentor will get to know you and listen to what you want to accomplish for the semester or academic year. With your mentor, you will develop strategies to achieve those goals, including how to overcome any challenges to goal achievement. The goals can address issues in multiple areas (academic, social, health, etc…) that relate to student success. Although the mentor is with you every step of the way, the mentor does not tell you what to do. They assist you to accomplish what you want to do. The mentor will be your biggest cheerleader but will also hold you accountable because your mentor knows you can do it.
Why Try Success Central?
A recent study indicated that students completing Success Central at CCSU are more-likely to stay in college and graduate than students not involved in Success Central. This is achieved through the one-on-one relationship between the mentor and mentee that is action-oriented, but also supportive.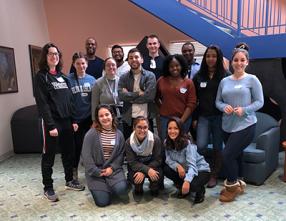 How do I Sign Up?
That is easy. If you are a first or second-year student, just click on the following link and complete our mentee intake form.
Once that is completed, The Success Central team will match you to a mentor and that mentor will get in touch with you to set up your first meeting. It is that simple. If you are a junior and would like a mentor, email us at successcentral@ccsu.edu and we will discuss with you if we have space.
What is the Commitment?
Success Central mentors can see their mentees until the end of the academic year. However, the relationship can end at any time. During the relationship, we ask that mentees honor scheduled meetings with their mentors.
We hope to welcome you to the Success Central family! If you have any additional questions, feel free to email successcentral@ccsu.edu.