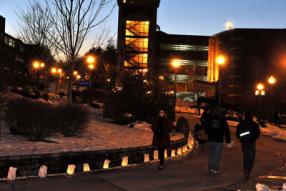 Campus Faith Consultants seek to promote personal and communal growth and well-being at Central Connecticut State University. Toward this end, the campus faith consultants are available for personal counseling, participation in discussion, as well as a variety of social, spiritual, and educational programs.
Though the Campus Faith Consultants function as a unit, the various traditions represented are not ignored. The consultants and chaplains strive to foster a deeper appreciation of those traditions for the purpose of contributing to the greater unity in which all people can live in justice, peace and harmony.
Please see "Staff" and individual ministries within this webpage for contact information and local Houses of Worship.