Student Leaders
Megan Clabby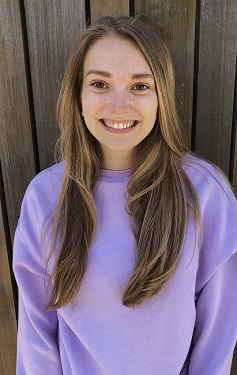 I am a sophomore Elementary Education major with a concentration in English Education. English has been my favorite subject ever since I was young. Apart from Sigma Tau Delta, I am a tour guide for Central, a member of Education Club, and a member of the Dancentral Dance Company. After I graduate, I want to travel and teach internationally and eventually go to graduate school for Humane Education or Education Policy! I also love to read (of course), go hiking, and practice yoga. My favorite book genre is historical fiction! I am so excited to be a part of Sigma Tau Delta and be able to share my passion for English and literature with those who have the same interests!
John Gavin
Hello, my name is John Gavin IV and I'm a senior at CCSU majoring in English and minoring in Writing/Publishing. I am also a tutor at our school's Writing Center and love to workshop writing. I read a broad scope of literary genres and poetry, but my favorite kind of literature is ancient literature such as mythological texts and Arthurian legends. I'm also a big fan of more modern takes on ancient themes, and Paradise Lost by John Milton is my favorite work ever. Furthermore, I'm passionate about pirates, mainly their romanticization, history, and portrayal in various media. One day I hope to become a teacher, so I can share the passion I have for literature with others. That is also what I like most about Sigma Tau Delta, the sharing of mutual and differing passions to facilitate intelligent conversation.
Erika Gilleran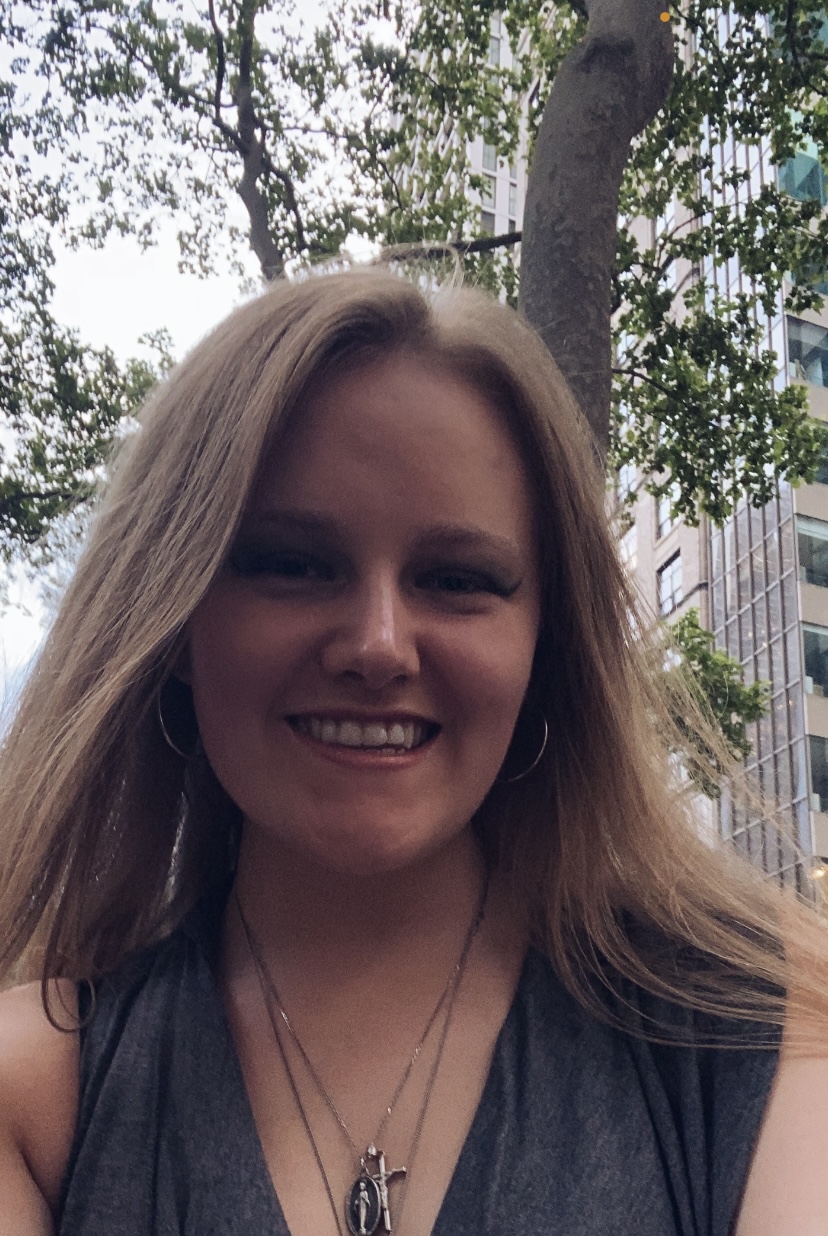 Hi! My name is Erika and I am a junior English major and Latin minor here at CCSU. I absolutely love both writing and reading but I am interested in learning languages and traveling as well. My current goal is to go to law school which I am very excited for, but writing has always been and always will be a large part of my life. Outside of education I absolutely adore skiing and again traveling as I have a quite ambitious goal of visiting all 50 states by the time I am 25. So far, I've visited 30! I love reading anything and everything but I am particularly interested in the British romantic period with my favorite poet being Samuel Taylor Coleridge. I am so grateful to be a part of Sigma Tau Delta as I've met inspirational students and faculty with so many different aspirations and passions! I've never met so many individuals who aren't afraid to take a leap for their futures and who also aren't afraid to express exactly who they are and I love being a part of that!
Olivia Grella
Hi everyone! My name is Olivia and I am a junior double majoring in English and Spanish with a minor in Strategic Communication. I am a writing tutor at the CCSU Writing Center, as well as a Peer Advisor for ASAP, so I am always ready and willing to help students! Outside of CCSU, I love watching all types of TV shows and movies as well as listen to my favorite music. This is my second year as student leader for Sigma Tau Delta and I absolutely love the people I work with and what we have accomplished! Not only do we have informative discussions about a variety of topics and partake in fun events, but I have had the chance to meet amazing people and connect with the English faculty like never before.