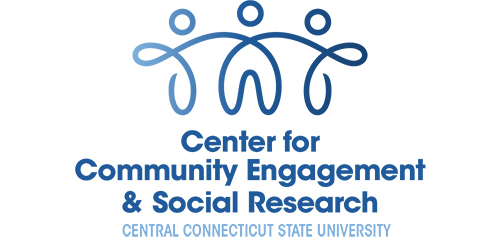 What is CCESR?
What We Do
The Center for Community Engagement & Social Research brings together the important work of community engagement and applied research. Our primary goal is to integrate teaching, research, and service through community engagement. Additionally, we want all students to engage in multiple experiential learning opportunities, for faculty to develop scholarship with a community focus, and for our community to work with us to address their most pressing needs.
Experiential Learning Opportunities

Community Engagement

Community engagement is a method of research, creative work, teaching, and learning that emphasizes university-community collaboration characterized by mutual benefit and reciprocity.


Community-Based Research

When communities have the need for high quality research but limited resources to conduct or purchase those services, CCSU works to provide a mechanism through which resources and needs can be met.


Service Learning

Service learning incorporates experiential activities, personal reflection, and action in the community. Opportunities can be conducted through a course, campus experience, or by a club/organization.


Internships

Internships provide students with direct experience in a work setting – preferably related to their career path – and provides supervision from professionals in the field. These are often taken for course credit and can be paid or unpaid.


Volunteering

Volunteering allows students to give their time and labor for a community service. This can be a one-time as-needed occurrence, or students can maintain a regular schedule for their volunteer work.


Undergraduate Research

Through hands-on research projects, students can gain experience conducting interviews, creating and disseminating surveys, analyzing data, co-authoring reports, and more.