F. Don James Hall
James Hall, the home of the Jaguars (building mascot) was constructed in 1994 and is the largest coed residence hall with 415 students. This eight story suite-style residence hall offers three or four bedrooms with a common living room and bathroom. Each living room is furnished with a sofa and tables. Residents of James Hall enjoy air conditioning and two computer labs for residents' use. This hall also provides a study lounge and recreation lounge. Due to these features, this building is a popular choice for new and returning students alike. The laundry room located on the eighth floor contains ten washers and ten dryers that run off of the Blue Chip Debit Card. James Hall is staffed by 15 Resident Assistants (RA) and a full time Resident Director (AC).
What the students are saying about F. Don James Hall
I love living on campus because it gives me a chance to be involved in my community and it allows me to know what it's like to be a part of something proactive.
-Lindsey Kelley, Accounting
James Hall Photos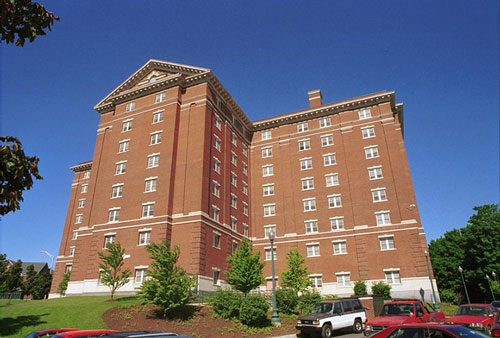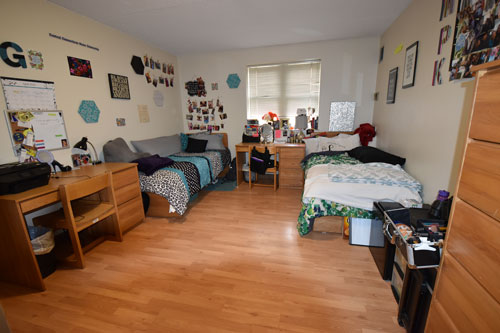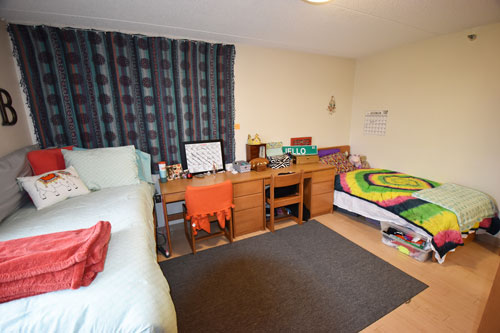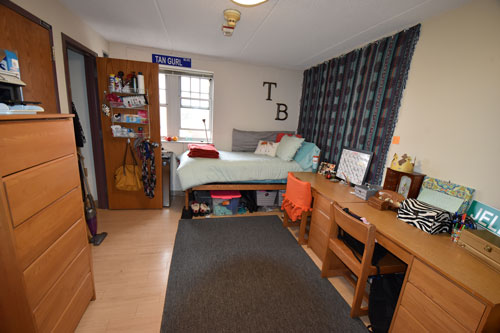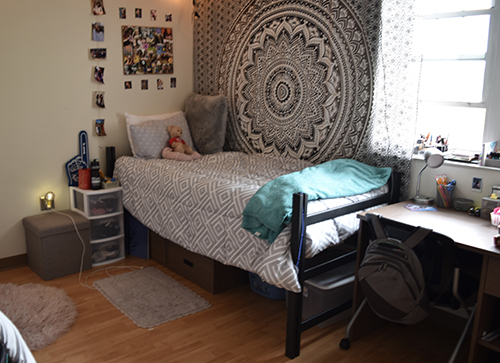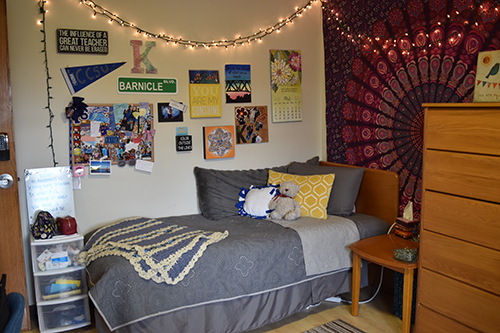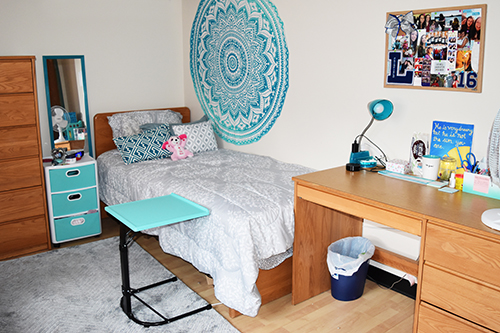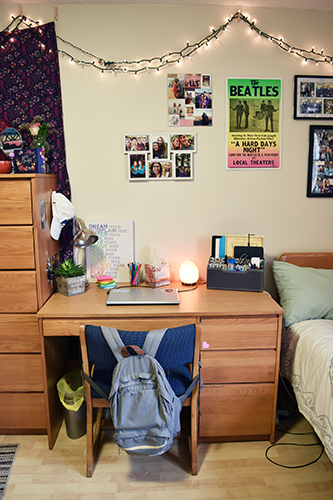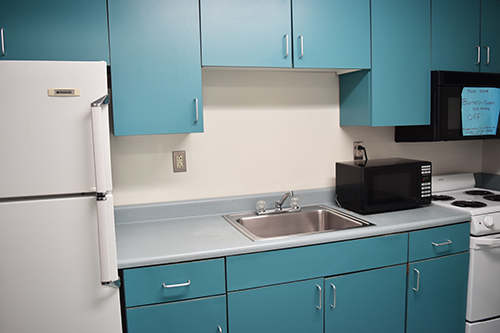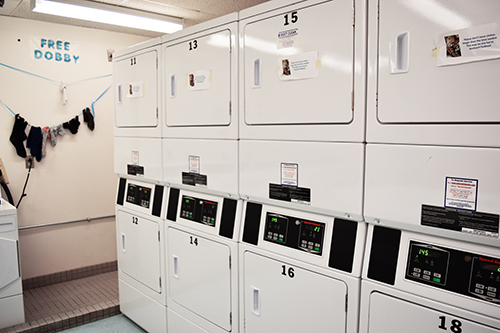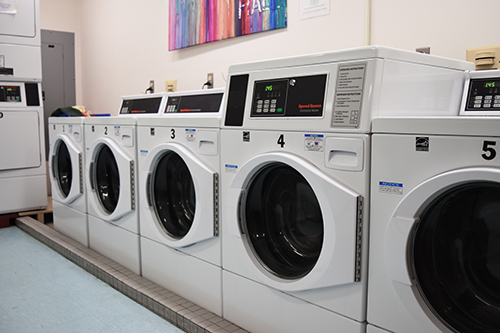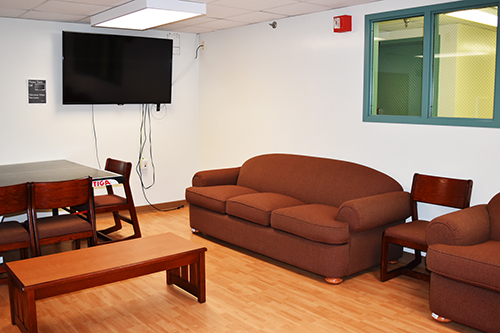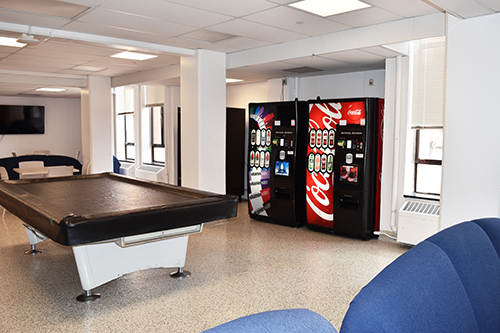 Room Facts
Room Dimensions
12' by 14'
Window Dimensions
48" by 54"
Types of Rooms
Suite
Mattress Length
Extra Long Twin
Mascot
Jaguars
Building Colors
Blue and Yellow
Resident Director

Alicia Torello
a.torello@ccsu.edu
860-832-3442
Office Hours
Monday - Friday
10 a.m. - 3 p.m.