Mildred Barrows Hall
Barrows Hall houses 226 residents. This six story residence building was constructed "quad style" meaning, every three rooms share a common bathroom. Barrows Hall provides a wonderful "home away from home" atmosphere. It offers a common lounge located on the ground floor with a big screen TV. There is also a newly furnished Penthouse which offers a great area to study, hang out with friends or enjoy a breathtaking view of campus. The Penthouse also includes two flat screen televisions. A 24-hour computer lab is located on the first floor, and a pool table can be found in the basement next to the laundry room. The laundry room contains six washers and six dryers that run off of the Blue Chip Debit Card. The building mascot is the Bobcat. Barrows Hall is staffed by five Resident Assistants (RA), and a full time Resident Director (RD).
What students are saying about Barrows
I love living on campus, because the people I meet and the communities I build and belong to make dealing with school and work-related stress easier to deal with, because we're all going through it together. Some of my best friends and memories for life came from the relationships I've built here - Especially in Barrows.
-Erin Murray, Music Education
Barrows Photos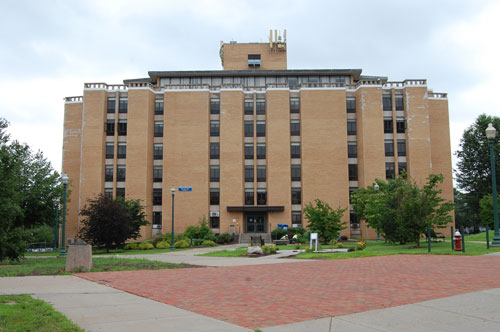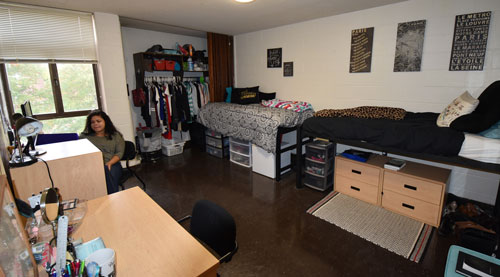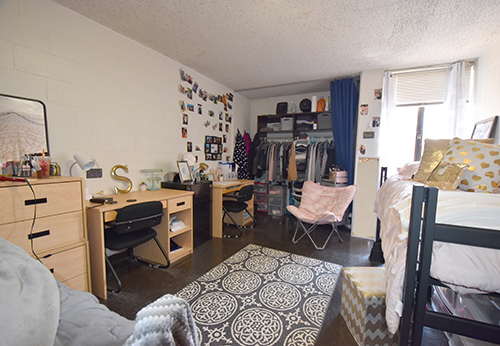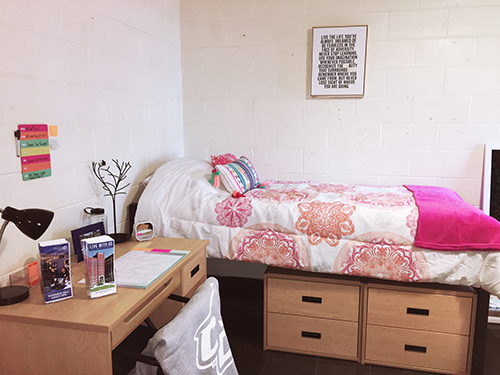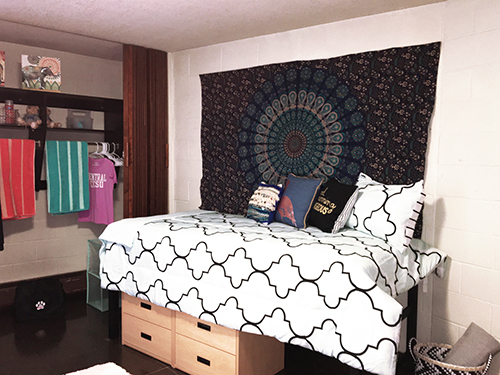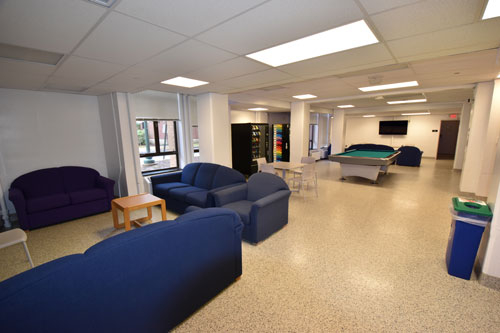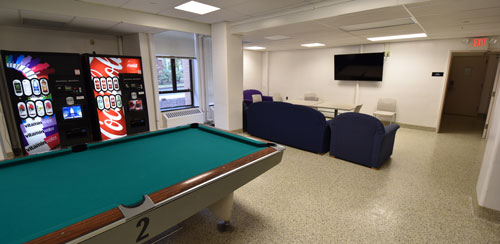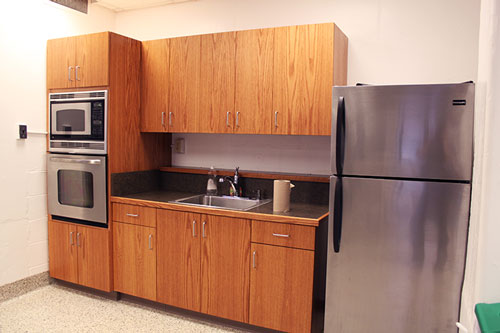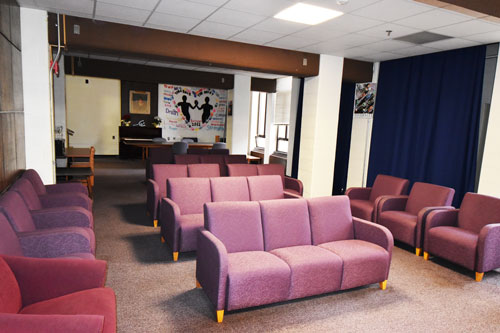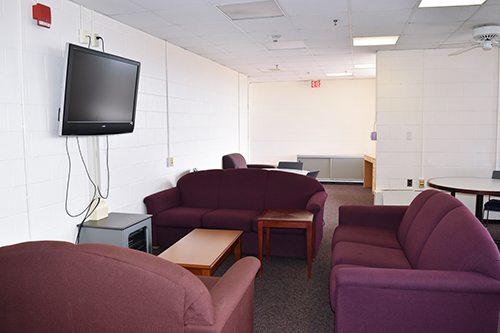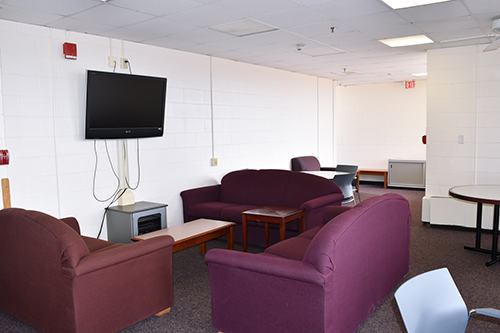 Room Facts
Room Dimensions
15' by 12'6"
Window Dimensions
42" by 72"
Types of Rooms
Quad, 3 Rooms Share a Common Bathroom
Mattress Length
Extra Long Twin
Mascot
Bobcat
Building Colors
Pink and Black
Resident Director

Kayla Claiborne
kclaiborne@ccsu.edu
860.832.1675
Office Hours
Monday - Friday
10 a.m. - 3 p.m.