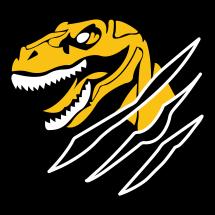 Room Facts
Room Dimensions
10'3"x11'
Window Dimensions
33.5"x62.5"
Mattress Length
Extra Long Twin 
Types of Rooms
Suite
Mascot
Raptors
Building Colors
Black and Gold
Area Coordinator
Leslie Phang
phanglv@ccsu.edu
860.832.0210
Graduate Intern
Jaedyn Stanescki
st_js8350@ccsu.edu
860.832.1450
Mid-Campus (MCRH) offers three styles of living: double room with attached bath, suite with one double and two singles sharing living room and bath, and suite with two double rooms sharing living room and bath. There are up to 630 residents that call Mid-Campus home. There is plenty of space on each floor to hang out or study. Each floor offers a kitchenette, three study alcoves, and one large lounge/group study room. A community kitchen, activity/game room, fireplace lounge, and large meeting room will serve the whole hall. Mid-Campus is staffed by up to 21 Resident Assistants (RA) and a full time Area Coordinator (AC).
The Department of Residence Life and the Inter Residence Council are also housed in MCRH.
All rooms will come equipped with: a dresser, closet or wardrobe, desk, desk chair, 1 cable jack, and 1 Ethernet port per student. 
Virtual Tour
Mid-Campus Hall