Central to Transformational Energy Solutions.
CCSU's BS in Electrical Engineering offers students the opportunity to build knowledge and skill in traditional applications of electrical engineering, as well as innovative applications in emerging fields.
The curriculum includes courses and laboratories in both traditional electrical engineering and emerging fields such as renewable energy, energy storage, and electric vehicles, etc. The program emphasizes undergraduate education through quality instruction with a strong focus on analysis and design.
Program Features
Program emphasizes analysis and design and is supported by hands-on experiential learning
All-new cutting-edge facilities and laboratories in electrical and renewable energy
Small class sizes enable close interaction with instructors
Format for most classes is lecture and lab taught by the same professor, not by a graduate assistant
Strong New England region industry support
Program supported by quality curriculum with lowest in-state tuition of Connecticut's four-year institutions
Curriculum designed to align with the renowned ABET accreditation criteria (Engineering Accreditation Commission of ABET)
Financial aid and scholarships available
Free on-campus child care available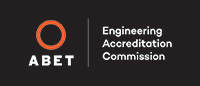 The Electrical Engineering program is pursuing accreditation by the Engineering Accreditation Commission (EAC) of ABET.
In our department, you will always find a program that matches your background and interest. Our systematically organized engineering, engineering technology, and technology programs in closely related discipline fields are designed with flexibility for the benefits of students .

– Dr. Shuju Wu, Department Chair

Our Electrical Engineering graduates have a long-term advantage considering that the United States is working to transform to a net-zero carbon economy by 2050.

"41% of all energy jobs last year were oriented towards that goal. The jobs are growing in industries, we need to support a 100% clean power sector, like energy efficiency, transportation and storage."

- Jennifer Granholm, United States Secretary of Energy, 2022
Graduates of the Electrical Engineering Program:
Are technically proficient in the theory and practice of electrical engineering.
Are effective communicators.
Collaborate as members of multidisciplinary teams.
Understand and demonstrate the need to continue learning throughout their professional careers.
Understand the responsibility an engineer bears to society and are characterized by high standards of ethics and professionalism.