Central to Building Solid Foundations.
CCSU's BS in Civil Engineering explores fundamental engineering sciences common to most engineering disciplines, such as statics, dynamics, fluid mechanics, and mechanics of materials.
Graduates have a solid foundation in general civil engineering principles, as well as deep knowledge in environmental, geotechnical, surveying, structural, transportation, and water resources engineering.
Program Features
128-credit program
Attend full- or part-time
Hands-on faculty who bring real world experience into the classroom
State-of-the-art engineering, surveying, and materials labs
Internship opportunities
Financial aid and scholarships available
Free on-campus child care available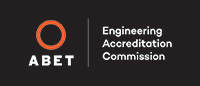 The Civil Engineering program is accredited by the Engineering Accreditation Commission (EAC) of ABET.
My experience has been very positive in the CE program at CCSU. The faculty are approachable and eager to teach. The program has made completing my degree much more affordable without sacrificing the quality of my education. Scholarships and financial aid have been generous; In addition, the engineering facilities are all brand new and provide a very comfortable learning environment.

- Current Student

Students have the option to take FE preparation course(s) taught by a group of professors. Students are required to take the NCEES Fundamentals of Engineering (FE) exam, which is the first step in the process to becoming a Professional Engineer (PE).

Students can enroll in a one-credit CE directed technical elective course and use their professional CE practice or applied research to fulfill the course requirements. Bi-weekly time records, report(s), and employer evaluation are commonly used tools to assess student performance.
Ability to identify, formulate, and solve complex engineering problems by applying principles of engineering, science, and mathematics;
Ability to apply engineering design to produce solutions that meet specified needs with consideration of public health, safety, and welfare, as well as global, cultural, social, environmental, and economic factors;
Ability to communicate effectively with a range of audiences;
Ability to recognize ethical and professional responsibilities in engineering situations and make informed judgments, which must consider the impact of engineering solutions in global, economic, environmental, and societal contexts;
Ability to function effectively on a team whose members together provide leadership, create a collaborative and inclusive environment, establish goals, plan tasks, and meet objectives;
Ability to develop and conduct appropriate experimentation, analyze and interpret data, and use engineering judgment to draw conclusions; and
Ability to acquire and apply new knowledge as needed, using appropriate learning strategies.
Explain basic concepts in management, business, public policy, and leadership; and
Explain the importance of professional licensure.