Central to Building Solid Foundations.
Central's BS in Civil Engineering explores fundamental engineering sciences common to most engineering disciplines, such as statics, dynamics, fluid mechanics, and mechanics of materials.
Graduates have a solid foundation in general civil engineering principles, as well as deep knowledge in environmental, geotechnical, surveying, structural, transportation, and water resources engineering.
Program Features
128-credit program
Attend full- or part-time
Hands-on faculty who bring real world experience into the classroom
State-of-the-art engineering, surveying, and materials labs
Internship opportunities
Financial aid and scholarships available
Free on-campus child care available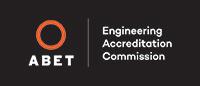 The Civil Engineering program is accredited by the Engineering Accreditation Commission (EAC) of ABET.
Mission Statement
The mission of the civil engineering program is to provide students with a broad and thorough education in civil engineering fundamentals, applications, and design that prepares them for the practice of civil engineering at the professional level with the confidence and skills necessary to meet the technical and social challenges of the future. The program provides a broad and thorough education in mathematics, physics, chemistry, engineering mechanics, and civil engineering, coupled with application of modern engineering tools. Graduates will attain the skills for entry-level civil engineering positions leading to professional engineering registration, and will have a solid undergraduate foundation in general civil engineering principles, enabling continued education at advanced levels.
Vision Statement
The civil engineering program will serve Connecticut and the nation by providing a quality engineering education that enables students to enter a profession that can improve the civil infrastructure, and economic welfare. Our civil engineering program will maintain a strong emphasis on undergraduate education with the goal that our program will be recognized for quality instruction in civil engineering analysis and design. An important emphasis of the civil engineering program is preparation of students for professional engineering licensure and practice, and we expect that most of our students will pursue this objective following graduation.