Department Mission
The Management Information Systems (MIS) department prepares students for careers as business-technology professionals to face challenges in a global transformative environment.
Department Overview
The field of Information Systems encompasses the data analysis, teamwork, leadership, project management, customer service, and underlying business theories. Technology is an integral part that enables company activities, including management and decision-making. The emphasis of the major is on preparing information specialists in systems, data management, operations, and major business areas.
The Management Information Systems (MIS) program prepares graduates for advanced graduate study and careers in organizations as information systems specialists focusing in the areas of database administration, information systems, business technology management, and systems analysis and design. The program emphasizes the importance of timely and quality information as an organizational resource to be managed to assist organizations with decision making.
Our state-of-the-art curriculum includes scholarships toward many industry certifications, as well as coverage of pertinent topics (based on course selections); students should expect preparatory work in class and will need to do extra work outside of class to achieve these:
Amazon Web Services (AWS) Cloud Practitioner Certification
Associate in Project Management (CAPM)
Data analysis using R
Associate Certified Computer Security Professional (ACCSSP)
Python
Information Technology Infrastructure Library (ITIL)
Information Technology Service Management (ITSM)
Control Objectives for Information Technologies (COBIT)
Microsoft Office Specialist
Academic Partners

Visual Paradigm offers CCSU VP for educational use through the VP Academic Partner Program.

Tableau is a visual analytics platform transforming the way we use data to solve problems—empowering people and organizations to make the most of their data.
 

The CCSU School of Business is an accredited member or AACSB International - the Association to Advance Collegiate Schools of Business.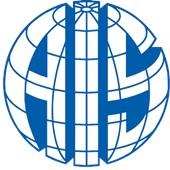 The purpose of the Information Systems (IS) Club shall be to promote a better understanding in the study of IS and related topics of interest in the field; to further the knowledge and abilities of students with special interest in IS; and, to encourage IS ethics and provide a standard knowledge base to the student body.