Central to Designing Powerful Machines.
CCSU's BS in Mechanical Engineering graduates mechanical engineering professionals with a well-rounded education, and well-balanced analytical and experimental skills. It prepares student to develop specialized knowledge and acquire the necessary experience to pursue a career for various roles in industry or graduate studies. Mechanical Engineering applies in all industries and services including, but not limited to, fields such as aerospace, materials, design, and product reliability and safety.
Coursework includes mathematics and basic physical sciences, communications, including 3D modeling and CAD for designing mechanical parts and assemblies, and technical writing, general education, engineering sciences, and engineering design. The program culminates with a two-semester, sometimes industry-sponsored, capstone design project.
Program Features
Program tailored to meet individual goals, interests, and the ever-changing industry
Establishes graduates as valued practicing engineers
Access to state-of-the-art labs and technologies
Attend full- or part-time
Option for 5-year accelerated BS/MS in Mechanical Engineering (Earn both degrees in 149 credits compared to 158 credits saving time and money)
Internship and opportunities
Financial aid and scholarships available
Free on-campus child care available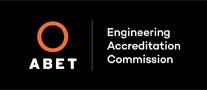 The Mechanical Engineering Program is accredited by the Engineering Accreditation Commission of ABET.
Mission Statement
The mission of the mechanical engineering program is to provide and sustain a quality, state-of-the-art education in mechanical engineering that enables students to develop specialized knowledge and experience required to practice as professional mechanical engineers or to pursue a course of analytical study. The program offers prospective engineering students the opportunity to explore an engineering field by providing basic core and advanced engineering courses.
Vision Statement
An accredited program in mechanical engineering will serve the state and region by providing a quality engineering education that enables students to achieve excellence in their field of study.