Central to Designing Powerful Machines.
CCSU's BS in Mechanical Engineering graduates mechanical engineering professionals with a well-rounded education, and well-balanced analytical and experimental skills. It prepares student to develop specialized knowledge and acquire the necessary experience to pursue a career for various roles in industry or graduate studies. Mechanical Engineering applies in all industries and services including, but not limited to, fields such as aerospace, materials, design, and product reliability and safety.
Coursework includes mathematics and basic physical sciences, communications, including 3D modeling and CAD for designing mechanical parts and assemblies, and technical writing, general education, engineering sciences, and engineering design. The program culminates with a two-semester, sometimes industry-sponsored, capstone design project.
Program Features
Program tailored to meet individual goals, interests, and the ever-changing industry
Establishes graduates as valued practicing engineers
Access to state-of-the-art labs and technologies
Attend full- or part-time
Option for 5-year accelerated BS/MS in Mechanical Engineering (Earn both degrees in 149 credits compared to 158 credits saving time and money)
Internship and opportunities
Financial aid and scholarships available
Free on-campus child care available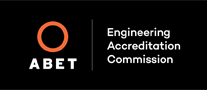 The Mechanical Engineering Program is accredited by the Engineering Accreditation Commission of ABET.
The best part of the Engineering Department were teachers that offered real world experience and examples in their lectures as it made the degree seem more valuable and real.

- Current Student

All mechanical engineering students take a required 400- hour practical training course. This field training, under the supervision of qualified engineering practitioners, provides an opportunity for students to apply knowledge acquired in prior coursework to real- life applications. As a result of this engagement with industry, a large percentage of students remain in the surrounding communities to work for local industries after graduation.

Employment in mechanical engineering is expected to grow faster than average, and the number of annual openings will offer very good job opportunities.
An ability to identify, formulate, and solve complex engineering problems by applying principles of engineering, science, and mathematics
An ability to apply engineering design to produce solutions that meet specified needs with consideration of public health, safety, and welfare, as well as global, cultural, social, environmental, and economic factors
An ability to communicate effectively with a range of audiences
An ability to recognize ethical and professional responsibilities in engineering situations and make informed judgments, which must consider the impact of engineering solutions in global, economic, environmental, and societal contexts
An ability to function effectively on a team whose members together provide leadership, create a collaborative and inclusive environment, establish goals, plan tasks, and meet objectives
An ability to develop and conduct appropriate experimentation, analyze and interpret data, and use engineering judgment to draw conclusions
An ability to acquire and apply new knowledge as needed, using appropriate learning strategies