JPMorgan Chase Smart Data Online (SDOL)
We encourage all of our cardholders to visit the JPMorgan Chase Smart Data Online website at Smartdata.jpmorgan.com
Smart Data Online is JPMorgan Chase's web-based support system to manage your Purchasing Card activity or generate a copy of a monthly statement. If you would like to visit this site, contact the Purchasing Card Member Services Coordinator to establish a log on, instructions to access the JPMorgan Chase SDOL site to view your transactions (listed below) or run a copy of your statement. PurchasingCard@ccsu.edu is available to assist you if you have difficulty maneuvering within the site. Please note that JPMorgan Chase SDOL system only supports 184 days of transaction activity. This site is particularly useful in monitoring your transactions.
Instructions on How to Self Register
On the main page of JPMorgan, cardholders will see the self-registration link (screenshot below). Once they put in their full 16 digit card number and the self-registration code (0006128) they will be able to set up their user ID. See below screenshots.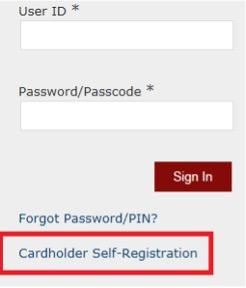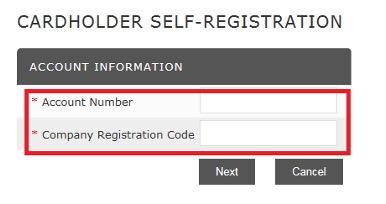 Please make sure your User ID follows this format: last name + first name initial
Example: John Smith = smithj
If you receive an error, it is because that username exists. If this happens, keep adding to your first name = smithjo

Instructions on How to View Statements Online
To log into SmartData:
Using your Internet browser, go to https://smartdata.jpmorgan.com.
Enter the following on the smartdata Sign In screen: 

User ID: Enter your user ID 
Note: Both User ID and Password/Passcode are case-sensitive
To change your password: 
Select My Profile. The My Profile screen displays
Select Change Password. The Create Password screen displays
 Complete all fields:

Current Password: Enter your current password
New Password: Enter your new case-sensitive password
Confirm Password: Confirm your new password
To view statements:
From the menu, select Account Activity (or depending on your user role, select "Financial" if you do not see Account Activity). Click on "Account Statements"
From the Search By dropdown box, select "Account Number (ends with)". Type in the last four digits of your card. Click on the Search button
Under Search Results, click on your Cardholder Name 1 link
Select the statement according to the month and card account you are looking to download