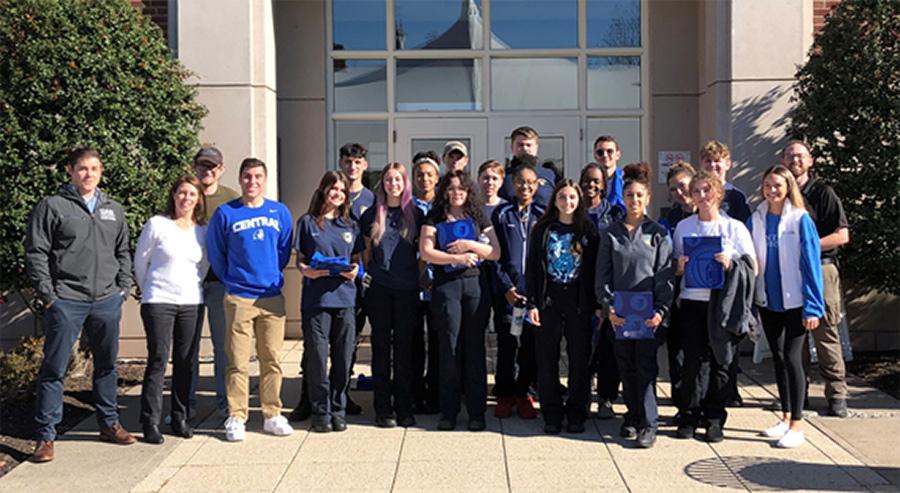 The Criminology and Criminal Justice Department has created a pipeline with Connecticut vocational, technical, and public high schools offering special public safety and protective services curricula. The pipeline exposes prospective college students to the criminology major and public safety initiatives at CCSU. Moreover, our Criminal Justice Club engages in a mentorship program with these students to answer their questions and help prepare them for college life. The pipeline collaboration has opened the door for students at both stages to learn and grow in experiential settings. CJ club members enjoy access to Stop the Bleed® certification and practical opportunities (e.g., role-playing in active shooter and disaster response scenarios with State agencies)
High School students who successfully complete approved public safety tracts at their High Schools can receive college credit towards CRM110, Introduction to Criminal Justice in the Criminology major.
Current Partnerships
Vinal Technical High School
Criminal Justice and Protective Services
Students from Vinal Technical High School's Criminal Justice and Protective Services Program receive mentorship from CCSU Criminal Justice Club students. The mentorship program involves an exchange where CCSU students engage in applied learning at Vinal Tech's emergency operation center and practical lab. Vinal Tech students enjoy exposure to the college environment and the criminology major.

Contact Information
Pipeline Coordinators
Julie Schnobrich-Davis, PhD
j.schnobrichdavis@ccsu.edu
RVAC 405
860.832.3139
Eric Dlugolenski, PhD
edlugolenski@ccsu.edu
RVAC 208-07
860.832.3133