Featured Alumni
Caroline "Cali" Salafia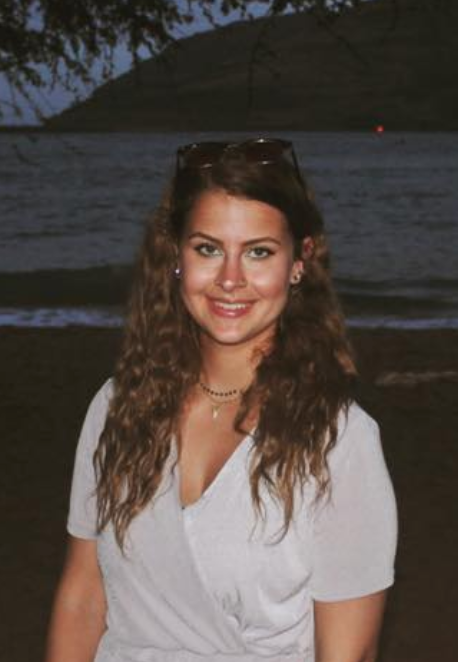 Caroline "Cali" Salafia is currently a graduate student in our MA Psychology program, with a concentration in Health Psychology. She completed her undergraduate degree in Psychology at the University of Albany, SUNY, with a minor in Philosophy. While at SUNY Albany, Cali was active in the Minorities in Philosophy Club (most students who study Philosophy are male). She loved the focus of Philosophy at her school, which included Bioethics and Moral Problems. Specifically, she studied bioethics in terms of medicine and the healthcare system, helping to increase her critical thinking and analytical skills, as well as her writing ability!
While at SUNY, she knew that she wanted to do a master's program in Psychology. Their Psychology department was more cognitive oriented, and she was interested in Health Psychology. Cali has always had a love of learning and knew that she wanted to continue her education. It didn't hurt that the Health Psychology program at CCSU was 20 minutes from her home in Connecticut!
Once at CCSU, Cali was impressed with the interdisciplinary approach to health promotion and disease prevention, while helping people improve their psychological well-being! A great thing about Central is that within the three concentrations that are offered, there is a variety of elective courses to choose from. While focusing mostly on health and chronic illness, Cali was able to expand her knowledge in Developmental, Media, and Social Psychology. The program and advisors are very helpful in tailoring the educational experience you are looking for.
While in her MA program, Cali interned at Connecticut Children's, an internship under the direction of Dr. Joanne DiPlacido, her thesis advisor. This experience helped increase her research skills and at the same time, helped her decide that she loves doing research and might want to pursue a Ph.D. in addition to her MA! The research internship allowed her to submit abstracts to national conferences and work on some manuscripts for publication! She also recommends reaching out to faculty and getting involved in areas of research that you are interested in.
Cali has also worked for the Department of Psychological Science as a Graduate Assistant and has really enjoyed this work! She describes the faculty as "approachable," and "incredibly helpful!" She also has made some good friends with students in the program. While some of the graduate students are full-time and others part-time, the cohort who takes Research Methods has become really close!
Cali just recently accepted an offer with UConn's Human Development and Family Science Ph.D. Program with a specialization in Health, Well-being and Prevention! We are so proud of Cali who had multiple offers for Ph.D. programs!
Kathryn Konnik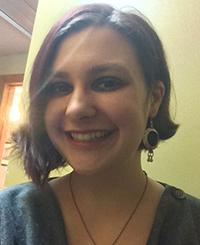 To achieve my dream of being a clinical psychologist, a B.A. in Psychological Science wasn't enough. When looking at graduate schools, CCSU was a natural choice. I knew first-hand about the award-winning research teams, the stellar tutoring program, and the strength of the curriculum. But it's the professors that really sealed the deal.
Justin McMahon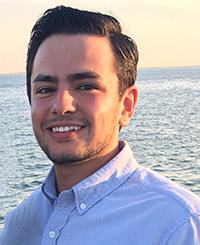 After choosing to pursue my B.A in Psychological Sciences at CCSU, I immediately knew I made the right choice. The staff has been nothing short of welcoming, friendly, and dedicated to helping students perform their best. The staff and available resources in the department have allowed me the opportunity to grow as a student and go on to do more than I could have ever imagined when I first started at the University.
Courtney Taylor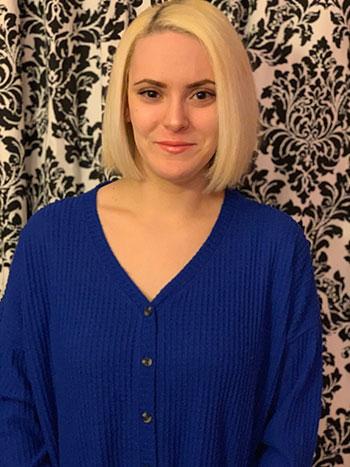 Courtney Taylor started as an undergraduate at Central Connecticut State University in 2011 and graduated with her BA in 2016. She applied and was accepted to our General Psychology MA program, but admits, "I had no idea what I wanted to do with my degree," until she took Dr. Joanne DiPlacido's Health Psychology class! It was during that class that she experienced an epiphany …. She wanted to switch to the Health Psychology MA track and become a college professor.
Courtney admits that Dr. DiPlacido has been an incredible support during her time at CCSU, "helping her with everything!"
During her Master's program, Courtney had the good fortune to work at three different internships. The first internship, at Connecticut Children's Medical Center. It was at that internship that she really developed a love for health related-research while working on a study examining depression and anxiety in teenagers. In her next internship at the East Hampton Housing Authority, Courtney gave needs assessments to disabled residents and older adults. It was through this internship that she gained a love for working with older adults, which led her to complete a Gerontology Certificate within her master's program. Currently, she is completing a third internship with Dr. Carol Austad in her Biofeedback lab. This internship is providing her with the skills to assess physical health outcomes, which fits beautifully with her current research. Courtney is completing her master's thesis, under the direction of Dr. Joanne DiPlacido, on the mental and physical health outcomes in LGBT adults following the 2016 election. This is a study that takes into account both the political climate and stigma.
Courtney is from Bristol, Connecticut and lives with her mom and dad. She is moving to Ohio this summer to attend Ohio University's Ph.D. program in Experimental Psychology with a health specialization. This program was her first choice because her new advisor is doing research in stress outcomes and rumination, an area that Courtney finds fascinating!
Courtney is engaged to Colleen Skehan, a graduate of CCSU's BA in Psychological Science who recently earned a graduate certificate in Gerontology. She currently works at an assistant living facility in Connecticut. They are both excited for a September 2021 wedding! Congratulations Courtney and Colleen!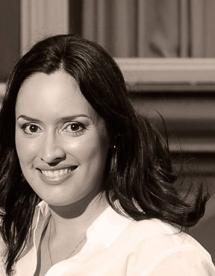 Gloriana Aruz Rodriguez
The Love of Research Draws Gloriana Aruz Rodriguez Back to the United States
Gloriana Aruz Rodriguez enrolled in the Department of Psychological Science's Health Psychology MA program in 2007. She won a Fulbright scholarship, which enabled her to move from her home in Costa Rica to the United States to begin her master's program at Central Connecticut State University. She was motivated to study in the United States because the "US is a beacon of quality research," stated Rodriguez.
Gloriana completed a BA in both sociology and psychology from the University of Costa Rica. Her undergraduate study was more clinically oriented in Costa Rica and she wanted to focus more on research and health applications in her graduate work. While looking at graduate programs, she thought that an MA in health psychology at CCSU was a good option and she applied for the Fulbright and was accepted at CCSU.
During her tenure at CCSU, Gloriana was able to experience first hand what it was to study psychology at the graduate level. At first the course work was really difficult because of the differences in studies between Costa Rica and the United States. "In the U. S., you need to think critically." Gloriana feels that conducting research is like a jigsaw puzzle – you start out with a theory and then need to find a methodologically sound way of studying it. Gloriana is proud of that time at CCSU in that she was able to challenge herself in so many personal and professional ways.
As Gloriana thinks about her time in the psychology graduate program, she has fond memories of meeting so many people with very different backgrounds and different perspectives about life. In particular, she is so grateful to her advisor, Dr. Marisa Mealy, in the Department of Psychological Science. Dr. Mealy has extensive experience with the Latin American culture as a cross-cultural expert and is fluent in Spanish. This enabled Dr. Mealy to understand her culture shock! She also conducted her very first research study with Dr. Mealy on a cross-cultural comparison of sexual behavior in the United States versus Costa Rica. The research was published in the Journal of Intercultural Relations in 2012.
Once she graduated in 2009, Gloriana returned to Costa Rica and took a faculty position at the University of Costa Rica in the psychology department. As a member of the faculty, Gloriana taught a number of clinical classes and conducted research. She also got involved in many mental health awareness initiatives within Costa Rica and has conducted epidemiological research on mental illness in Costa Rica.
There are not many faculty with doctoral degrees in Costa Rica, so after teaching for four years in Costa Rica, Gloriana took advantage of an incentive program for faculty to obtain a Ph. D. in the United States. She was interested in studying Social Psychology with health psychology applications. After looking at a number of programs in the United States, she decided on the University of Connecticut. Currently, Gloriana is working on a number of research projects including the study of cultural scripts that allow people to define their personalities in different ways based on studying people fluent in English and Spanish. She is also studying 20 bilingual and 20 monolingual mothers and their babies to determine if their social interactions are based on cultural scripts in the way in which they communicate with each other. Finally, she is conducting a cross-cultural study on food attitudes.
Gloriana is married to Sergio Lobo, a master's student in civil engineering at the University of Connecticut.
Kevin Rodriguez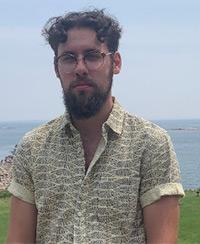 Kevin Rodriguez completed his undergraduate degree in Psychological Sciences at the University of Connecticut (UConn). While at UConn, Kevin developed a strong interest in social psychology but realized that most courses were focused on theory rather than how psychology can be used to implement social change. His mentor recommended looking into the applied field of community psychology leading Kevin to enroll in CCSU's Community Psychology master's program.
Kevin firmly believes that the Community Psychology master's program at CCSU offers courses essential to gaining knowledge and skills that can prepare students for PhD level education or professional jobs. There are many opportunities at CCSU to apply what has been learned by getting involved in research or internships. Kevin was a research assistant for Dr. Marisa Mealy and worked on a program evaluation project at the Center for Public Policy and Social Research. In addition, he praises the psychology department faculty who demonstrated their care and willingness to help students succeed.
Kevin graduated in May 2021 and currently works at UConn Health as a Clinical Research Assistant. His main responsibility is to manage a school-based anxiety reduction pilot program.