Community Psychology Track
The Department of Psychological Science offers the Master of Arts in Psychology with a specialization in Community Psychology. The graduate program is designed to train students to be active practitioners in prevention and community-based research and to prepare them for further graduate study. The program is available for both part-time and full-time students. Most courses are offered in the evening.
Community psychology uses an ecological systems approach to understand individuals and communities within their context. The field focuses on advancing theory and research to increase empowerment, promote action research, advance social justice, and prevent the development of social problems. A major focus of the program is on developing and evaluating preventive interventions in the community with an emphasis on using both quantitative and qualitative research methods. Collaborating with community members is considered essential with the recognition that they are the experts and by working together as research partners, solutions are more contextually-grounded and sustainable.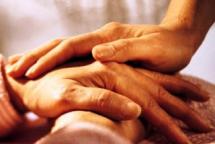 Work Settings of Community Psychologists
Community psychologists work in a wide variety of settings, including local and state government, non-profit organizations, foundations, consulting and evaluation agencies, and schools. Most work at the program planning and development level although some of our graduates also work in direct service positions. To learn more about community psychology, visit this website: http://www.scra27.org/