General Psychology Track
The Department of Psychological Science offers the Master of Arts in Psychology with a specialization in General Psychology. The graduate program can be designed to prepare students for a career in the field of human services or may be used as preparation for further graduate study. The program is available for both part-time and full- time students. Most courses are offered in the evening.
Why General Psychology?
In a word, flexibility. Our General Psychology program is designed to afford students the opportunity to follow their interests. Our core courses provide you with solid preparation in research methodology, developmental, clinical, and community psychology. Our faculty have diverse research and applied interests, so in developing the planned program of study students may work with one or more professors to map out course selections. For example, recent students have focused their programs and conducted research in cross-cultural studies, diversity issues, racial identity, problem gambling, sexual assault and witness credibility, neuropsychological functioning, seasonal affective disorder, trauma, psychological adjustment, developmental issues, and the impact of electronic media on our lives.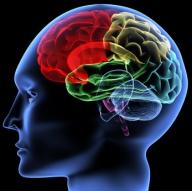 Work Settings of General Psychology
General Psychology MA graduates may go on to doctoral programs, but many also work in a wide variety of research and human service settings.
Introduction to the MA in Psychology and the General Psychology Specialization