Central to Creating Effective Solutions.
CCSU's BS in Robotics & Mechatronics Engineering Technology provides students with a solid foundation employing computer control systems to make devices smarter and more efficient.
Students learn how to handle vast amounts of data and create systems that make sense of data in real time so that fully automated manufacturing facilities can operate safely and efficiently, or a car can drive completely autonomously. The curriculum incorporates advance/latest technology in Automation, Robotics, Controls, Machine Vision, Instrumentation and Sensors, Computing and Processing etc.
Graduates may be involved in creating planetary exploration rovers, robots from precision manufacturing, or devices that assist the elderly.
Program Features
Attend full- or part-time
Small class sizes
Classes available on-campus or in hybrid format
Focuses on development of practical, hands-on skills through integral laboratory components and activities
Two hours of laboratory components and activities offered for every two hours of lectures
Minimum 400-hour internship in relevant industries included as a graduation requirement
One-semester capstone course integrates the diverse elements of the curriculum to develop student competence in technical and non-technical skills to solve real-world problems
Financial aid and scholarships available
Free on-campus child care available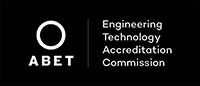 The Robotics & Mechatronics Engineering Technology program is accredited by the Engineering Technology Accreditation Commission (ETAC) of ABET.
Currently, there is a strong demand for highly skilled employees of all levels in the area of high-technology manufacturing, and unfortunately a shortage of qualified candidates. The RMET Program answers this call by providing graduates with a strong background in robotics and mechatronics for all areas of manufacturing as well as other industries employing such technologies.

- Ravindra Thamma, Program Coordinator

Robotics & Mechatronics Engineers are in high demand in the fields of advanced manufacturing, aerospace, robotics, and data analysis.
Graduates will use the knowledge of fundamental technical sciences integrated with applied technical specialties, such as mechanics, applied control systems, electronics, and will successfully apply analytical techniques and problem-solving skills necessary to adapt to technological changes and for a career within the Robotics and Mechatronics industry.
Graduates will use the academic experience from classroom lectures, demonstrations, experimentation, projects and laboratory, and will apply the in-depth technical knowledge attained in areas such as applied control systems, computer-aided engineering graphics, design, programmable controllers, fluid power, mechanism, automation and robotics.
Graduates will effectively use their communication skills in oral, written, visual and graphic modes within interpersonal, team, and group environments.
Graduates will demonstrate professionalism and ethics, including a commitment to utmost performance quality and timeliness, respect for diversity, and awareness of international issues; and will initiate continuing professional development that demonstrates their commitment to the responsibilities of a contemporary engineering technologist throughout their careers.