Central to Creating Effective Solutions.
CCSU's BS in Robotics & Mechatronics Engineering Technology provides students with a solid foundation employing computer control systems to make devices smarter and more efficient.
Students learn how to handle vast amounts of data and create systems that make sense of data in real time so that fully automated manufacturing facilities can operate safely and efficiently, or a car can drive completely autonomously. The curriculum incorporates advance/latest technology in Automation, Robotics, Controls, Machine Vision, Instrumentation and Sensors, Computing and Processing etc.
Graduates may be involved in creating planetary exploration rovers, robots from precision manufacturing, or devices that assist the elderly.
Program Features
Attend full- or part-time
Small class sizes
Classes available on-campus or in hybrid format
Focuses on development of practical, hands-on skills through integral laboratory components and activities
Two hours of laboratory components and activities offered for every two hours of lectures
Minimum 400-hour internship in relevant industries included as a graduation requirement
One-semester capstone course integrates the diverse elements of the curriculum to develop student competence in technical and non-technical skills to solve real-world problems
Financial aid and scholarships available
Free on-campus child care available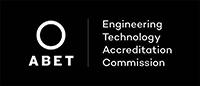 The Robotics & Mechatronics Engineering Technology program is accredited by theEngineering Technology Accreditation Commission (ETAC) of ABET.