Department Mission
The Management Information Systems (MIS) department provides students with the opportunity for quality education in the field of management information systems.
Department Overview
The management information systems (MIS) program prepares graduates for advanced graduate study and careers in organizations as information systems specialists focusing in the areas of application programming, data base administration, information systems management, and systems analysis and design.
The program emphasizes the importance of information as an organizational resource to be managed for the generation of timely, quality information for business decision making. The use of information to make decisions in the areas of accounting, finance, management, management information systems and marketing of an enterprise is stressed.
The field of Management Information Systems (MIS) encompasses the analysis, design, implementation, and management of information systems. MIS is an integral part to enable company activities, including management and decision-making. The emphasis of the major is on preparing information specialists in systems, data management, operations, and functional areas including accounting, management, finance, and other major business areas.
Academic Partners


Visual Paradigm offers CCSU VP for educational use through the VP Academic Partner Program.

Tableau is a visual analytics platform transforming the way we use data to solve problems—empowering people and organizations to make the most of their data.

The CCSU School of Business is an accredited member or AACSB International - the Association to Advance Collegiate Schools of Business.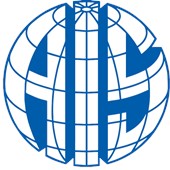 The purpose of the Information Systems (IS) Club shall be to promote a better understanding in the study of IS and related topics of interest in the field; to further the knowledge and abilities of students with special interest in IS; and, to encourage IS ethics and provide a standard knowledge base to the student body.