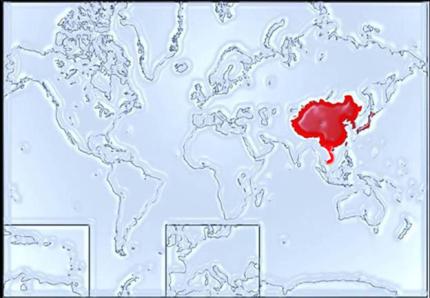 Program Overview
East Asia plays an important role in international politics and the global economy. It is a diverse region of countries with their own special history and culture. The CCSU East Asian Studies Program offers a broad and flexible interdisciplinary approach designed to provide a comprehensive understanding of the region. The curriculum leads to the major (B.A.), minor, or M.S. in International Studies with a concentration in East Asian Studies. The concentration in East Asian Studies is designed to help students develop a multidisciplinary understanding of the culture, history, and contemporary problems of East Asia.
An area studies approach offers a unique opportunity for students to transcend disciplinary limits and master an integrated view of the social, geographical, cultural, economic, political and historical forces shaping a major region of the world. Students focusing on East Asian Studies will not only develop this global perspective and in-depth knowledge of one regions, but they will learn to communicate across disciplines, a rare and valuable skill in whatever field they later choose to apply their knowledge of East Asia, be it teaching, government service or business.
The study of both Japanese and Chinese is available to students in the Asian Studies program as well as opportunities to travel to the region. Exchange programs exist with universities in China, Korea, and Japan, as do short-term course abroad programs during the summer months. Scholarships are available for both the study abroad and course abroad programs.
Coordinator:
Dr. Alfredo Rosete
Department of Economics
Maria Sanford Hall 30408
Central Connecticut State University
1615 Stanley Street
New Britain, CT 06050-4010
(860) 832-2708
Major in International Studies with a Concentration in East Asian Studies - 39 Credits
Minor in East Asian Studies - 18 Credits
Graduate (MS) in International Studies with a Specialization in East Asian Studies - 30 Credits
Affiliations
CCSU's Center for International Education
CCSU's Confucius Institute
CCSU's East Asian Center
Student Clubs and Organizations
CCSU Chinese American Student Organization
CCSU Japanese American Cultural Club
CCSU Korean American Cultural Club
CCSU Vietnamese Club