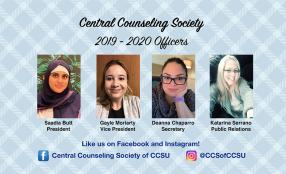 The Central Counseling Society's mission is to educate, develop, and foster a sense of community among graduate counseling students. This can be accomplished through meaningful experiences that meet member's needs and interests, and networking opportunities involving present and past students and working professionals.
We invite all counseling graduate students to come participate, learn, and grow into tomorrow's professionals.
Faculty Advisor: Dr. Reginald W. Holt

Central Counseling Society (CCS) coordinates great "outings" to de-stress! You do not have to be a member of CCS to participate. Graduate students from ALL counseling tracks are welcome to join. Check our Facebook page for our next event.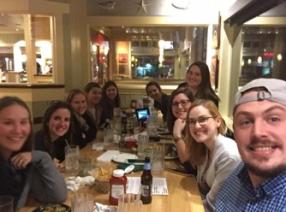 CCS and friends gathering at Chilis for a relaxing dinner.