Breakers Game Room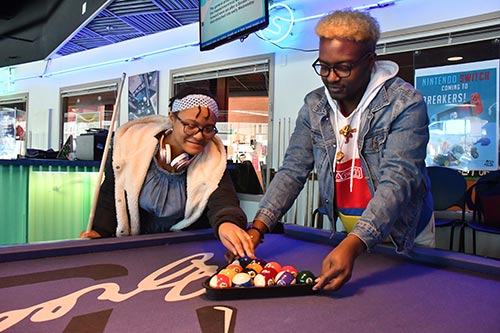 Breakers Game Room Usage Guidelines
The Breakers Game Room, located on the first floor in the CCSU Student Center, welcomes CCSU students, faculty and staff to utilize equipment in the game room. All Breakers attendees must check in with the game room attendant and provide their Blue Chip Card to utilize equipment, participate in activities and visit the space. 
Free/Walk-ins welcome. CCSU student clubs or organizations looking to reserve gaming tables or space? Clubs and organizations, please submit a request on The Link. Faculty/staff please submit your request on VirtualEMS.
The Breakers Game Room appreciates your patronage!!!
Spring 2021 Tournament Schedule

Breakers Fall 2021 Hours:
Monday - Friday
11:00am - 10:00pm
Saturday & Sunday
12:00pm - 5:00pm