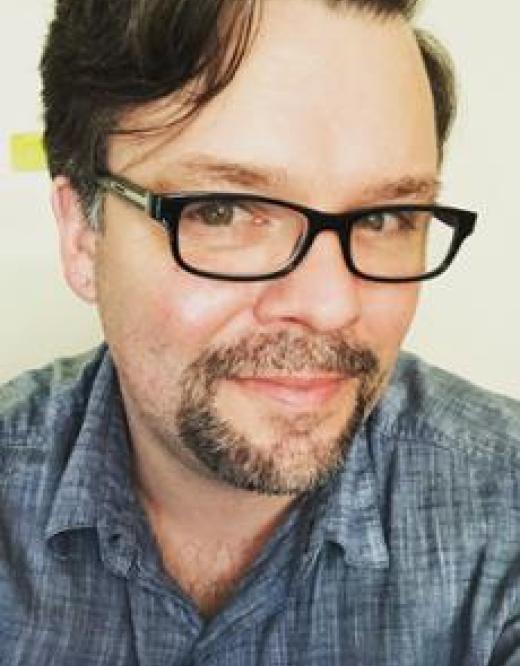 Assistant Professor & Developmental Writing Specialist
English
Office
Willard-DiLoreto Hall
W401-35
Publications, Research & Presentations
Academic
Austin, J. P. (2023). Using creative nonfiction to influence student dispositions toward writing transfer and development: Pedagogical opportunities for WAC. In J. Dahlman, H. Falconer, C. Gonzalez, & M. Kelly (Eds.), Adapting the past to reimagine possible futures: Celebrating and critiquing WAC at 50. The WAC Clearinghouse. [in press]
Austin, J.P. (2022). Traversing academic contexts: An Egyptian writer's literacy learning
trajectory from public school to transnational university. Written Communication, 39(4),
630-658.
Austin, J. P. (2021). An oasis of civic engagement? Considering critical dispositions developed
within the American University in Cairo. In J. Bowman & J. DeWinter (Eds.), Civic
engagement in global contexts: International education, community partnerships, and
higher education (pp. 198–217). Utah State University Press
Austin, J. P. (2017). Expanding transnational frames into composition studies: Revising the
rhetoric and writing minor at the American University in Cairo. In L. Arnold, A. Nebel,
& L. Ronesi (Eds.), Emerging writing research from the Middle East-North Africa region
(pp. 67–82). The WAC Clearinghouse.
Austin, J. P. (2014). Omar has a question: Writing the past into the future. In E. Golson, L.
Youssef, A. Fields (Eds.), Toward, around and away from Tahrir: Tracking emerging expressions of Egyptian identity. Newcastle UK: Cambridge Scholars Publishing.
Creative
2023 "Gecko." Short story. BULL [in press]
2017 "Little Mister Utah." Short story. Chariton Review, 39(2), 11-19.
2013 "First Flood." Short story. Moon City Review 2013, 184-195.
2012 "Mentors." Short story. Mid-American Review, 32(1), 189-199.
Awards & Grants
2023 Faculty Engagement for the Davis Educational Foundation Mini Grant ($300), OIRA Central Connecticut State University
2022 Faculty Engagement for the Davis Educational Foundation Mini Grant ($200), OIRA Central Connecticut State University
2021 Faculty Engagement for the Davis Educational Foundation Mini Grant ($450), OIRA Central Connecticut State University
2017-19 Emergent Research/er Award ($6,960), National Council of Teachers of English/CCCC
Courses Taught
WRT 100: Fundamentals of Composition
WRT 110: Introduction to College Writing
WRT 202: Intermediate Composition
WRT 401: Advanced Composition
HON 140: Writing & Research
ENG 250: Contemporary Literature
ENG 298: Introduction to Literary Studies
ENG 398: Critical Race Theory