Department Mission
The Marketing Department at CCSU provides academic courses, programs, experiences and opportunities relevant to the theory and practice of marketing. We prepare students for the professional, business workforce. The faculty participate in scholarly research and community engagement activities and consult with local businesses and government agencies.
Department Overview
The Department of Marketing offers courses leading to a BS in Marketing. Students choosing to major in marketing have the opportunity to custom-design their programs. Non-marketing students, interested in marketing, may select marketing courses that complement their major.
The Department of Marketing's program provides a basic foundation in marketing skills, theory, and best practices, domestic and international. It prepares students for entry-level positions (e.g., sales, customer services, public relations, product management, and market analyst), the opportunity to become a marketing professional, and continuing on to graduate study.
Marketing is a field that offers ambitious students rewarding career opportunities. In fact, about a third of all employees work in marketing-related activities.
Marketing is an exciting discipline that concerns satisfying customer needs. Successful marketing managers must learn to deal with changes resulting from the dramatic advances in technology, the demographic evolution of the customer market, as well as threats and opportunities in our global economy.
At Central Connecticut State University, you will be prepared to meet these challenges. You will polish written and oral communication, teamwork, computer, and critical thinking skills and learn new creative marketing concepts. You can gain first hand experience in the "real world." In several classes, Marketing majors serve as consultants to local businesses and non-profit agencies. CCSU Marketing Graduates are ready for successful marketing careers!

The CCSU School of Business is an accredited member of AACSB International - the Association to Advance Collegiate Schools of Business.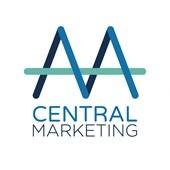 As a Collegiate Chapter of the American Marketing Association, the Central Marketing Association of Central Connecticut State University aims to provide a comprehensive experience for students of all majors to learn and apply the fundamentals of marketing to their personal and professional lives through professional events, community service, and networking.