Dean, School of Education and Professional Studies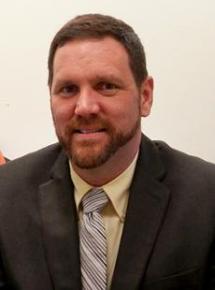 Dr. James Mulrooney joined the faculty at CCSU in 2001. He is a professor of Biomolecular Science and a former chair of the Biomolecular Science Department. In June 2021, Dr. Mulrooney was named the interim dean of the School of Education & Professional Studies (SEPS) after serving in multiple leadership roles at the university.
During five of the last eight years, Dr. Mulrooney has served as an associate dean, first in the School of Engineering, Science, and Technology and then in SEPS. He also has served as a faculty liaison on the Enrollment Management Council; a member of the Student Success Team; and as vice president and president of the Faculty Senate. Dr. Mulrooney has worked on several school-based and university committees focused on academic standards, curriculum development, promotion and tenure, and CCSU Foundation and external grants. He also was a founding member of the UConn Stem Cell Research Oversight Committee on which he still serves. Dr. Mulrooney holds a doctorate from Wesleyan University and a Master of Arts in Biology from CCSU.
Contact Information
Henry Barnard Hall, 327-03
860.832.2112
mulrooneyj@ccsu.edu