Orientation Leaders are selected from all disciplines, class status, majors- the more diverse our OL's experiences are, the better they can support our new students. A positive attitude, and strong work ethic are key components of what makes a great OL!
Take a look at our amazing Orientation Leaders from Summer 2023!
Student Orientation Coordinators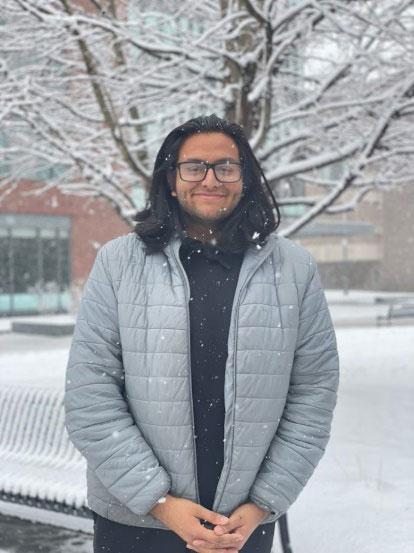 Rakesh Salwan
Mechanical Engineering Technology Major
2024
"If it won't affect you in the next 5 years, don't spend more than 5 minutes thinking about it."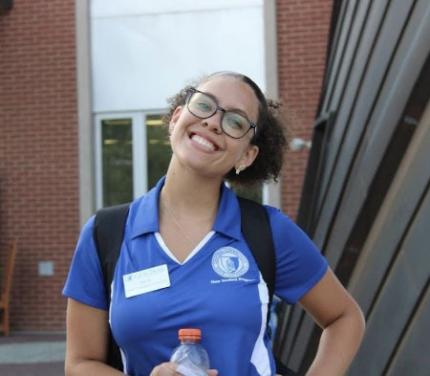 Bria Stanley
Criminology Major
2024
"Don't be afraid to stand out. Participate in class, go to that event, introduce yourself to that person. Be the person everyone remembers and you'll receive so many more opportunities."
Orientation Leaders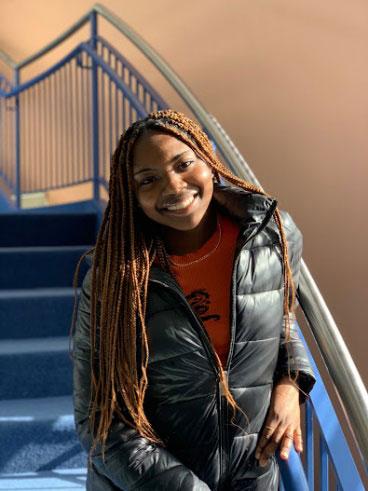 Alexis Agyei
Elementary Education Major
2026
"Blue devils! You made it! We are all so proud of you. This is only the beginning, your fresh restart. Let's make it together."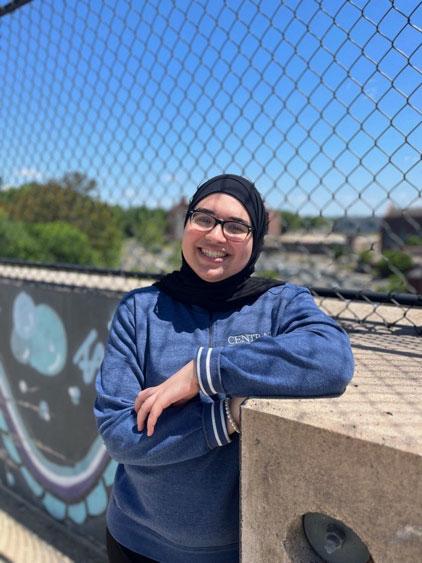 Haneen Alkabasi
Political Science and Journalism Major
2024
"Build connections with everyone you meet. Get to know your professors so they become your mentors. It's often true that who you know is just as important as what you know."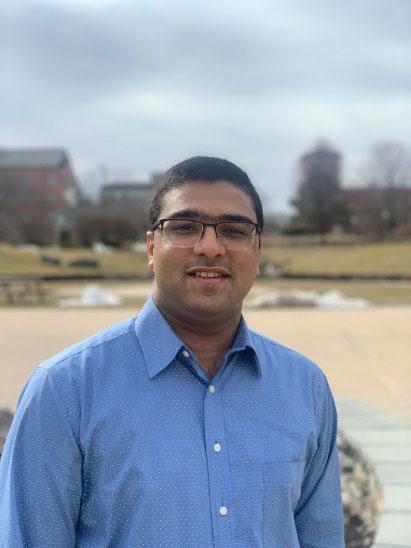 Abel Anthony
Pre-Nursing Major
2026
"Make sure to use all the resources we have here at CCSU to help you be successful in college. Don't hesitate to reach out when you need help, be it a professor or a fellow classmate which can lead to valuable connections!"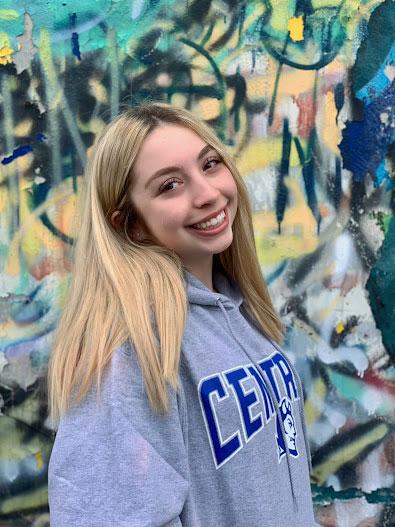 Dallas Bastek
Elementary Education Major
2026
"Become engaged with campus! Make as many friends, and memories as you can. College, is not just to further an education, it's for you to blossom into your full potential!"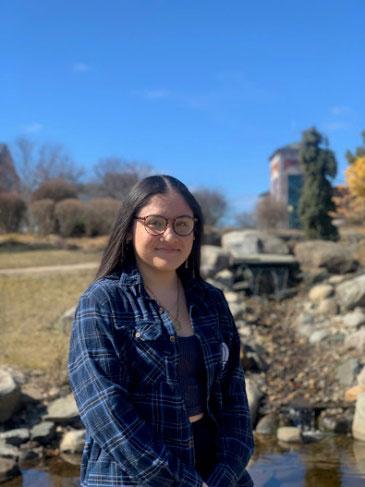 Kerly Borja
Exercise Science Major
2025
"Take advantage of every opportunity this school has to offer. Make new friends every chance you get, join that club you have been wanting to join, or attend that event you have been wanting to attend. You never know who you might meet along that way. You only are this young once in your life! If not now, then when?"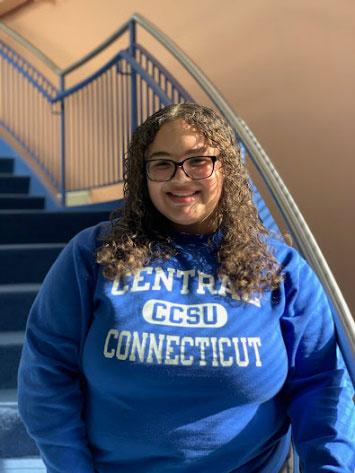 Lourdes Bumgardner
Social Work Major
2024
"Hi Class of 2027! My name is Lourdes and I cannot wait to be your Summer 2023 Orientation Leader! My advice for you all is to be confident in yourself, step out of your comfort zone, and explore all opportunities that come your way!"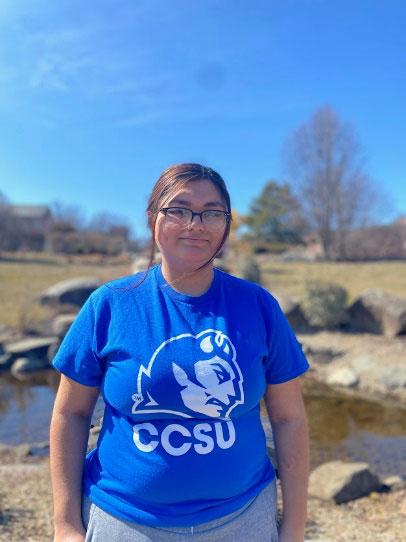 Maria Caceres
Journalism Major
2026
"Focus on balancing fun with others, fun with yourself, and academics."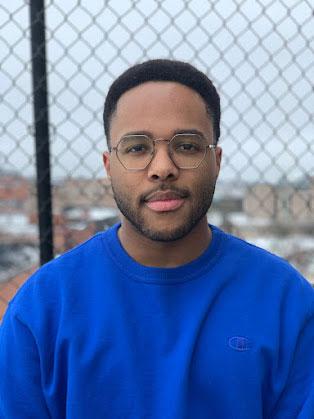 Anthony Campbell
Media Studies Major
2025
"If you have questions about CCSU or questions during a class, ask them! Everyone at CCSU is very nice and helpful. The more things you go to on campus, the more fun of an experience you'll have overall."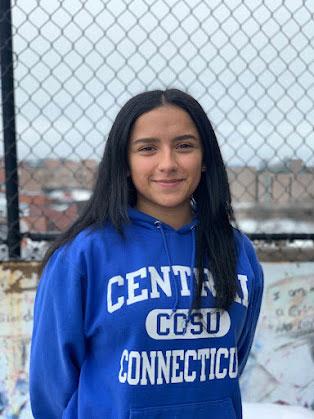 Jessica Castro
Business Major
2025
"Don't put too much pressure on yourself, everyone has a different path to follow."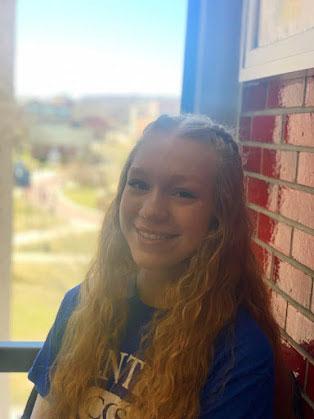 Lauren Cedrone
Computer Science Major
2025
"As a new student at CCSU, being kind and accepting will get you so far! There are tons of amazing connections to be made on campus and all it takes is a smile and a hello if you're brave enough. :) "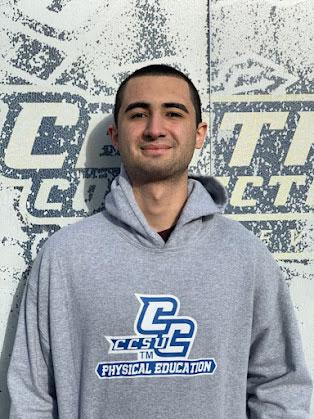 Fernando Costa
Physical Education Major
2024
"Join academic clubs that are interesting to you to build your network with other people, especially if you're a commuter. Utilize office hours if you need help with assignments or ways to improve your academic grades."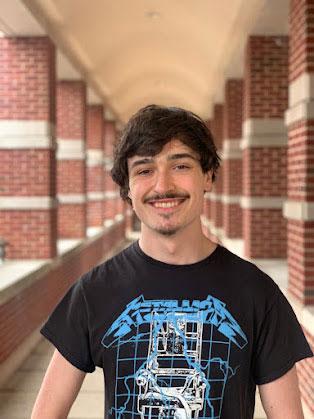 Liam DeLaney
Psychology Major
2025
"It took me a while to get acclimated on campus and to make some close friends, but in the end, making those friends ultimately came down to just being willing to say "Hi". You'd be surprised how far a joke about something that happened in class or a comment about the weather can go towards making a long-lasting friendship and giving you what you need to get through your college experience. Even if it takes a while for you to get to a place where you feel comfortable, just know that college is a place where people from all different walks of life get to come together and share their experiences with one another. If you reach out, in time, you'll find someone that reaches back."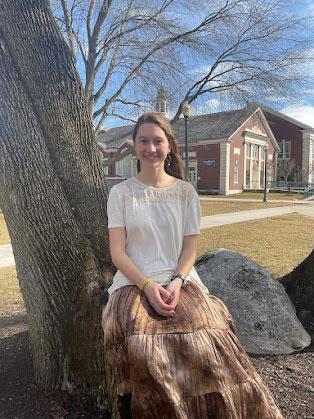 Abigail Denison
Chemistry Secondary Education Major
2024
"The truth is, everyone on campus was once just as uncertain as you are coming into college!  Be bold and put yourself out there.  Do not be afraid of stepping outside of your comfort zone or walking up to new people to make friends -- it always pays off."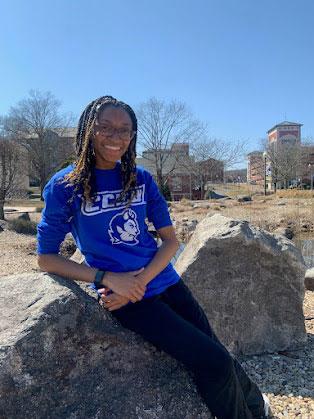 Aisha Elliot
Elementary Education Major
2026
"Don't be afraid to put yourself out there and do different things. Make sure to take the time to focus on you and what you want from this college experience. Never change who you are, you'll find true friends that way."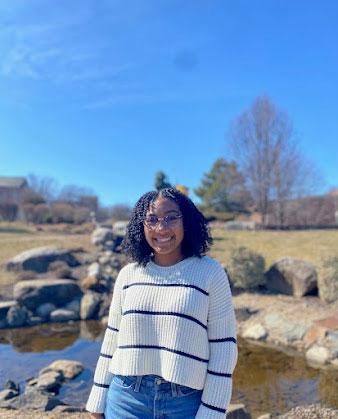 Diannely Espino
Physical Education Major
2026
"Holaaa, Im Diannely! My major is Physical Education and I plan on being an Adaptive PE teacher. Advice I have for you is to come in to college open mined to try new things and meet new people. It's totally normal to feel nervous but soon you'll get the hang of "college life" and don't forget to have fun and enjoy it!!"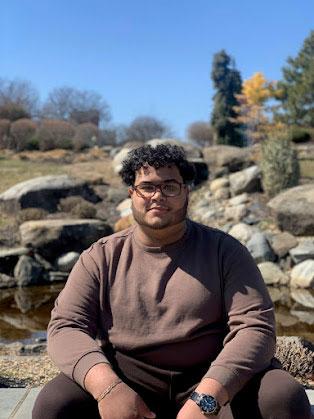 Elfry Fernandez
Computer Science Major
2026
"Always be yourself, be confident, and enjoy the experience."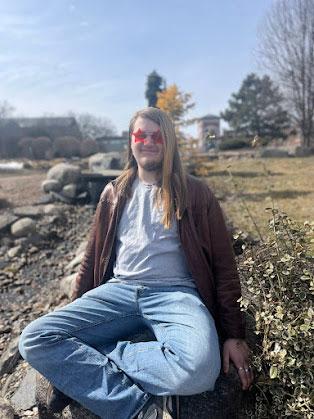 Ethan Goss
Technology Education Major
2026
"Make sure you give yourself time to relax. Your mental health and well being is very important!"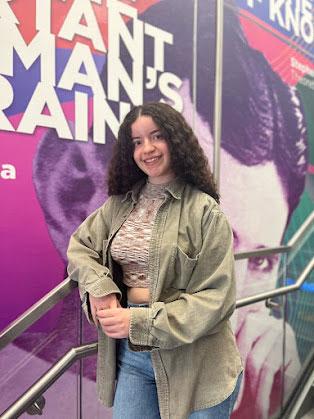 Giuliana Hernandez
Art Education
2025
Don't be afraid to go to student wellness center they really are there to help. Try to talk to at least one person in every class.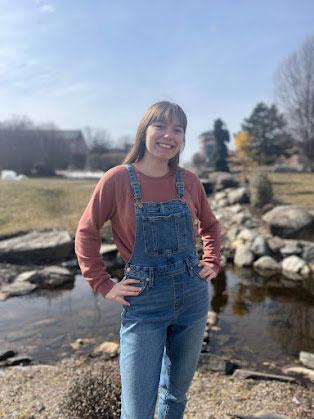 Sarah Hofmann
Art Education
2025
"One of the best things you can do for yourself is to take a step out of your comfort zone. Even one step can change your life and give you an experience you never would've predicted otherwise!"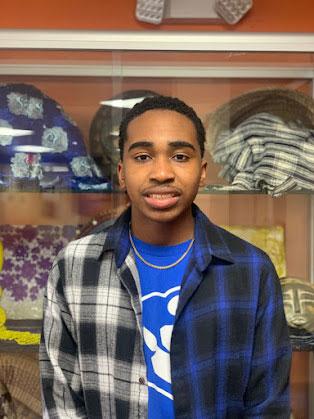 Jimsly Joseph
Computer Science Major
2026
"The college experience is way different from the high school life varying from environment to class time. That being said make sure you manage your time well!"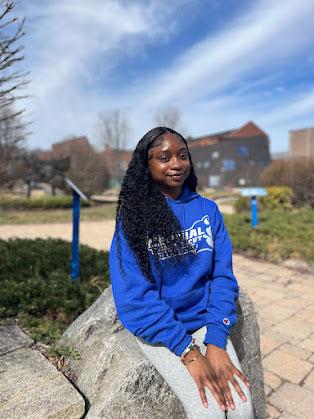 Kadiatou Konate
Nursing Major
2026
"You will always have a home with this university. Be able to set high personal goals for yourself and achieve them. And last but not least always be present at all times and connect with others to be able to build that relationship for a lifetime!"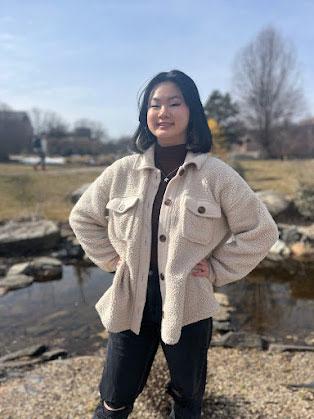 Kathy La
Art Major
2024
"Don't be afraid to get out if your comfort zone because you can experience some pretty amazing things! Take advantage of all the great services and opportunities offered to you and don't forget to make new connections!"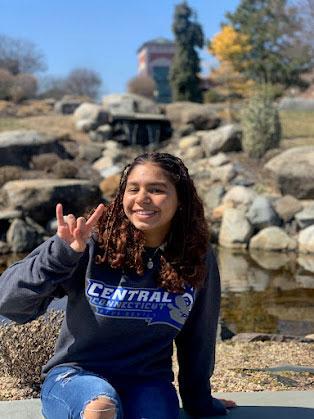 Jazelyn Lizardi
Psychology Major
2025
"Hi, new students! Some piece of advice that I would recommend is to try and get involved in as many activities, clubs, organizations as possible. Even finding a job on campus is a good way to feel more involved, and to make money at the same time ;) "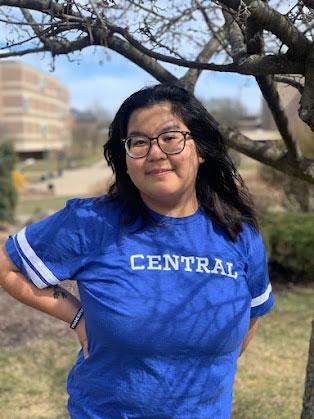 Monica Long
Early Childhood Major
2025
"My advice to new students is to get out there and be involved. Don't be afraid to do things outside of your comfort zone because sometimes it can be life changing in a positive way. Attend activities and meet new friends + people, it's worth it!"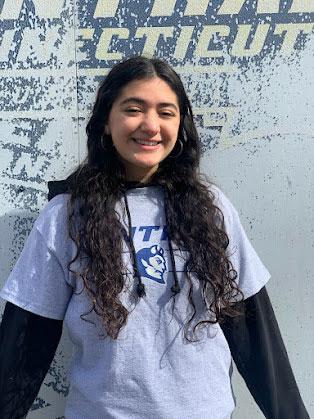 Menna Majdoub
Civil Engineering Major
2026
"Don't be afraid to get involved, and take part in events around campus! You'll be sure to meet grest new people with about very new opportunity you take!"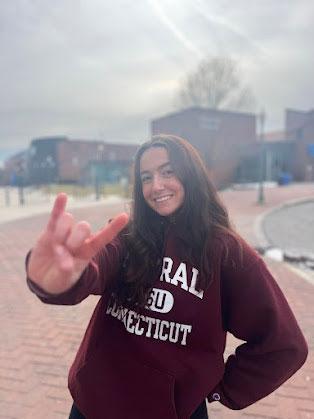 Gracie Manushi
Psychology Major
2025
"Time management is key in college!! Take advantage of any open gaps of time you have to do any kind of work or studying!:) "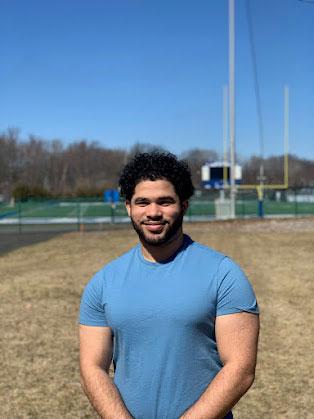 Vance Morris
Construction Management Major
2024
"Become the best you that you know you can be! You can be who you want to be, you just need to put in that effort and invest in yourself!"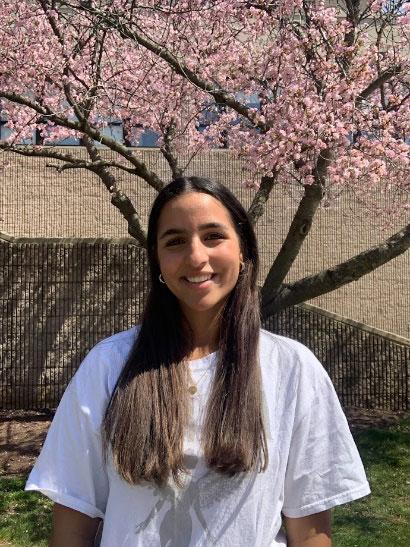 Hannah Ocasio
Business Management Major
2025
"Have an open mind and a positive attitude. Get involved and join clubs that interest you and attend events on campus!"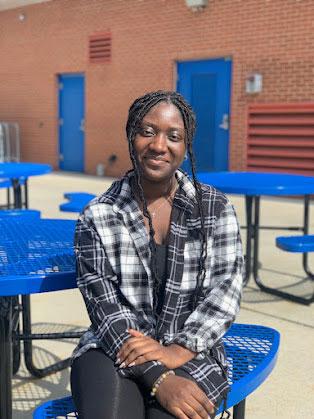 Ashley Oforio-Mensah
Human Biology Major
2026
"Try your best to get involved on campus, join clubs and organizations. Time management is important! Stay on top of your work."
Anxhela Metani
Computer Science Major
2025
"Cope with failure and learn from mistakes.
Get involved in campus activities and make new connections. With self-discipline anything is possible!"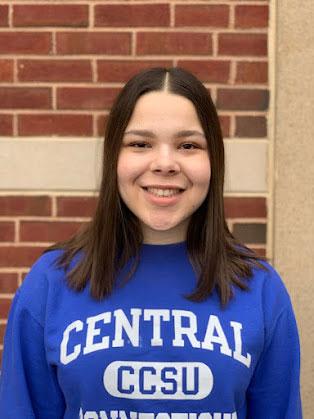 Janessa Rames
Nursing Major
2026
"Don't be afraid to step outside of your comfort zone! Trying new things like talking to classmates, trying new study techniques, and utilizing resources on campus may be scary at first. However, it helps ease the adjustment into college and makes it more memorable."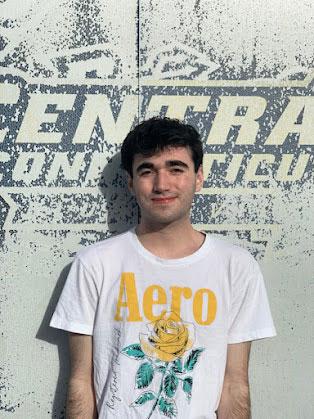 Preston Reiling
Secondary Education Major
2026
"This is truly the place for you to become your best self, so take advantage of it and join anything that interests you! Everyone is beyond welcoming!!"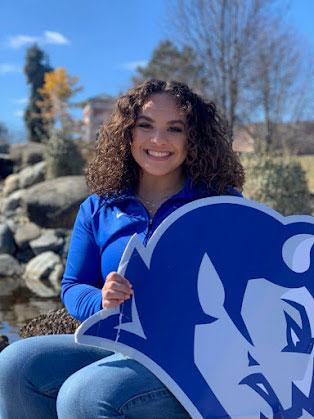 Montgomery Rios
Strategic Communication Major
2025
"Don't be scared to sign up for clubs or organizations. It allows you to create new opportunities for yourself, and you get to meet new people (and possibly your best friend)!"
Jon Rogers
Technology Management Major
2024
"Get out of your room and do things around campus. Meet new people. Try your best not to stress."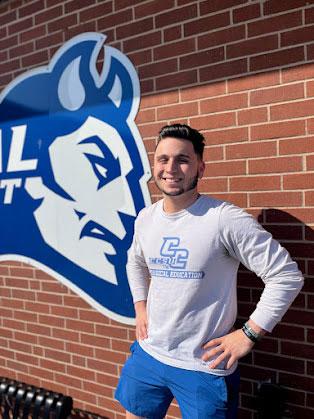 Jacob Schwall
Physical Education Major
2024
"You can't lose confidence in yourself, or you've lost already. When you get knocked down, you've got to keep getting back up." - Tim Tebow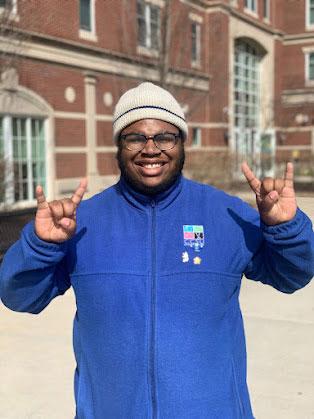 Isiah Thornton
General Studies Major
2024
"I want the new students to feel apart of the Central Family as soon as they come on campus for the first time. Orientation is a place for you to meet new friends so enjoy Orientation!!"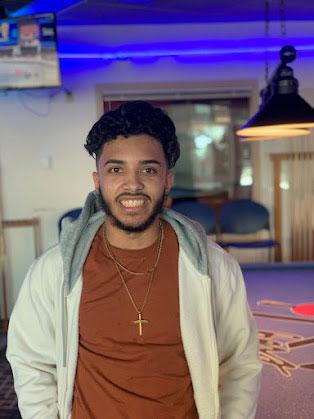 Joshua Torres
Computer Science Major
2026
"Entering college was a scary thought. But with the help of my previous OL's and learning the ropes through friends I made who've been on campus longer than me, I'm confident in my ability to learn and have fun. Now my life at CCSU is so much fun and different every day."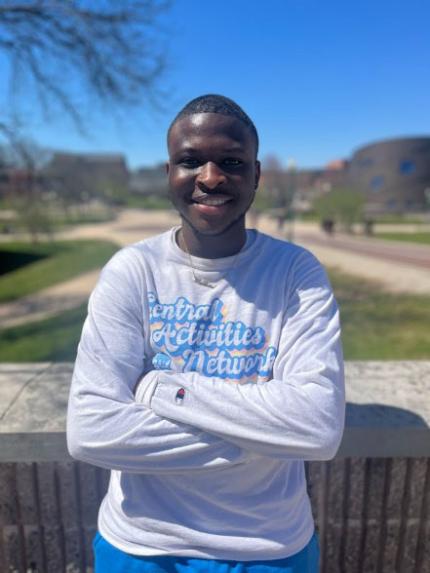 Christian Williams
Media Studies Major
2025
"I promise even if you don't know where yet, you will never get where you want to be until you take the first step in the right direction and stay consistent!"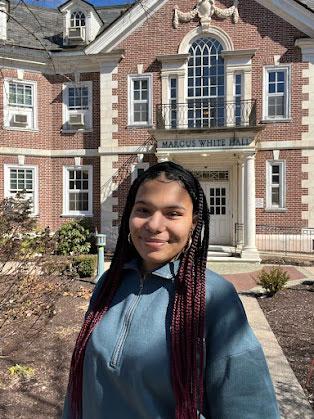 Jailyn Wilson
Psychology Major
2024
"Make the absolute most of your time here! Don't get too wrapped up in what/how other people are doing, their journey is their journey and yours is yours!"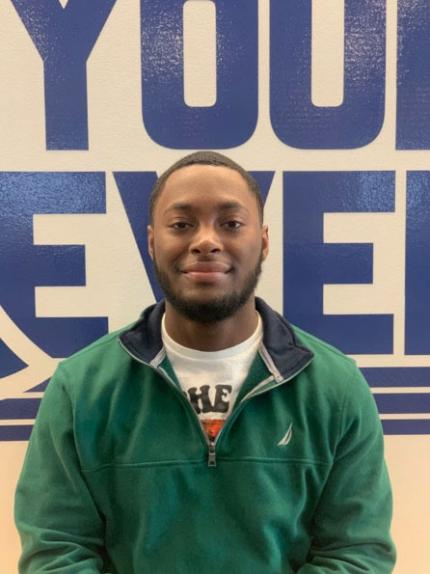 Rhamel Wilson
Psychology Major
2026
"Hi, my name is Rhamel, I'm a freshman and a Psychology major. Some advice for incoming first-year students is to not be scared to talk to people because you never know the relationships that would come from it.