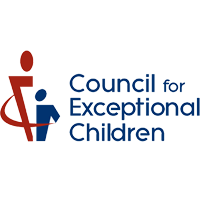 Department Overview
The Department of Special Education and Interventions offers several master's-level programs as well as a Transition Specialist Official Certificate Program. Nationally accredited by The Council for Exceptional Children (CEC) and recognized by Master's Degree Online as one of the best special education master's programs in the nation, our programs emphasize carefully sequenced classes and field experiences that enable our students to gradually increase their knowledge and skills in the field of special education. Department of Special Education and Interventions faculty also work collaboratively with public schools to improve the educational experiences of K-12 students with disabilities and promote appropriate research/scholarly activity, and community engagement.
Mission Statement of the Department of Special Education and Interventions
To prepare current and future teachers with expertise in evidence-based practices that are meaningful, authentic, and engaging and to promote excellence in both education and quality of life for children and youth with exceptionalities.
To embrace shared responsibility and collaboration among educators, families, and communities.
To provide inclusive core academic instruction and behavioral supports in least restrictive, high quality learning environments.
To promote self-efficacy for all individuals to live responsible and productive lives.
Central Connecticut State University is pleased to partner with
TEACH Connecticut
, a non-profit coalition that works to support future teachers. Sign up for a free TEACH Connecticut account to apply to our program like a pro.
Features:
Interactive application checklist to keep you on track
$100 fee reimbursements toward application and testing expenses
1-on-1 expert advice for any question along the way
Exclusive $1,000 scholarship opportunities to help pay tuition
How-to guides for eligibility, applications, testing and finances
Sign Up here! Please save this page so that you can easily return to complete your CCSU application.