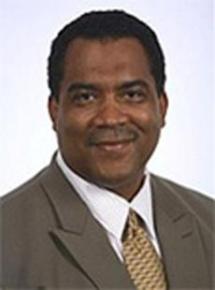 Dr. Joseph Paige is the University Ombudsperson. Dr. Paige has over 30 years of experience in higher education. He has supervised and managed aspects of student's college experience ranging from admissions through to graduation. He has led numerous committees and task forces that have been focused on the highs and the lows of the student experience. He has worked with administrators and faculty to develop policies, procedures, and programs to assist students in navigating through the college process. Dr. Paige believes it is most effective to meet with you in person, however he is willing to meet with you via phone or virtual if that is what you prefer. Please feel free to contact his office.
Office: Davidson 210
Phone: 860.832.2216
Office Hours:
Monday 9 a.m. - 4:30 p.m.
Tuesday 9 a.m. - 4:30 p.m.
Wednesday 10 a.m. – 5:30 p.m.
(Appointments until 6:30 p.m.)
Thursday 9 a.m. – 4:30 p.m.
Friday 9 a.m. – 4:30 p.m.