Global Studies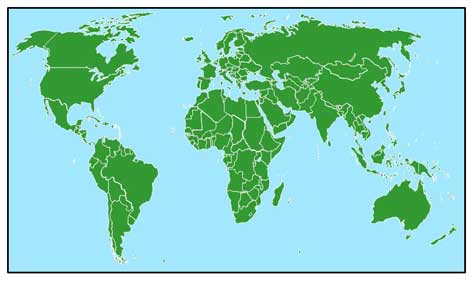 Program Overview
Through processes of globalization and technological change, the world that we live in is shrinking. Increasingly, our local lives and communities are interconnected, through myriad global forces, to economic, social, cultural, political, and ecological processes that are changing all human societies and environments all over the world. In order to allow students interested in International Studies from the perspective on global topics and issues rather than narrower regional topics the chance to explore and specialize in a range of global issues, the International Studies Committee created programs at the undergraduate and graduate levels in Global Studies.
Students of Global Studies can focus on one of the following four sub-areas: Communication and Diversity in the Global Context; Energy, Resources, and Environment; Population, Mobility, and Development; Governance, Security, and Human Rights. Majors, minors, and graduate students in Global Studies develop a plan of study in consultation with a faculty advisor to address their interests and career goals. As with the other specializations in International Studies, the career paths are many and varied, including governmental, non-profit, and corporate opportunities. Finally, students in this concentration are also required to show proficiency in a relevant foreign language and are encouraged to study abroad.
Coordinator:
Dr. Mathew Foust
Department of Philosophy
Central Connecticut State University
1615 Stanley Street
New Britain, CT 06050
Phone: (860) 832-2824
Major in International Studies with a Concentration in Global Studies - 39 Credits
Minor in Global Studies - 18 Credits
Graduate (MS) in International Studies with a Concentration in Global Studies - 30 Credits
Affiliations
World Affairs Council of Connecticut
Center for International Education, CCSU
Study Abroad Opportunities
Students in Global Studies can take advantage of any of the many courses and programs abroad offered through the Center for International Education on campus. It is suggested that students planning to study abroad also consult with relevant faculty in identifying an institution or opportunity abroad that will enhance their learning in the global issue or sub-field of their choice.