About The Department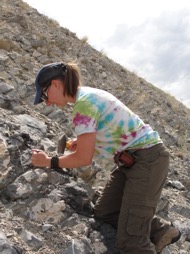 The Department of Geological Sciences at Central Connecticut State University is a dynamic, growing department that offers students a wide range of opportunities to explore the Earth and Earth processes, the planets and the stars. Although our current programs have been in place since 2010, the Department is only one and one half-years old, after splitting with Physics in 2014. We have developed a strong, cohesive student learning community that facilitates a new student transitioning into the Department and supports students through their academic career. In addition, our faculty are always accessible and upper level class sizes are small (10-18 students).
Many of our students have been successful in entering Masters programs in nationally known universities with TA or RA stipends and full tuition. Students who opted not to go to graduate school have been successful in obtaining jobs in the southern New England workforce, particularly in the areas of environmental consulting, government agencies, and teaching.
Our students have also obtained internships with local environmental consulting firms and state agencies, as well as with NASA. Each year several of our students also win grants and scholarships to support their research and education.
Many of our students participate in professional activities such as with the Geological Society of Connecticut, New England Intercollegiate Geological Conference (NEIGC), and the northeast section meeting of the Geological Society of America. These activities are usually funded in part or wholly through the Geology and Planetary Science Club.