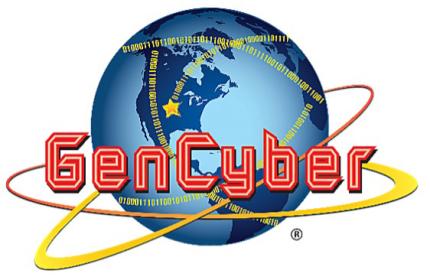 Overview
The Central Connecticut State University GenCyber Cybersecurity Summer Camp is based on the national GenCyber initiative to create and inspire the next generation of cybersecurity students. The free week-long program will be hosted on Central's New Britain campus July 18th through July 22nd, 2022 and is open to 100 students entering 7th - 12th grade who are eager to learn about the field of cybersecurity. To apply, students must submit an online application here with a teacher recommendation and a personal statement explaining "How would attending this GenCyber camp help you achieve your goals?  The deadline to apply is midnight Sunday, May 15th.
What you will learn
The Central GenCyber Cybersecurity Future program teaches students about Cybersecurity First Principles and Concepts through hands-on activities and project-based learning. Sessions are designed in a learner-centric approach focusing on each of the concept areas. Using experiential learning will educate and engage students for further exploration on their own. Covered topics range from dedicated sessions on cybersecurity ethics; to hands-on security practices that students can put in place immediately and share with others; to learning about more sophisticated challenges that cybersecurity researchers and professionals are currently trying to address. Activities and industry speakers will provide a broad range of exposure highlighting why cybersecurity might be a great career path. 
GenCyber Cybersecurity Concepts 
Defense in Depth – A comprehensive strategy of including multiple layers of security within a system so that if one layer fails, another layer of security is already in place to stop the attack/unauthorized access.
Confidentiality – The property that information is not disclosed to individuals, devices, or processes unless they have been authorized to access the information.
Integrity – The property that information, an information system, or a component of a system has not been modified or destroyed in an unauthorized manner.
Availability – The property that information or information systems are accessible and usable upon demand.
Think Like an Adversary – The strategy of putting yourself inside the mindset of a potential attacker that allows you to anticipate attack strategies and defend your systems accordingly.
Keep It Simple – The strategy of designing information and security systems to be configured and operated as simply as possible; all systems perform best when they have simple designs rather than complex ones.
Day Camp Dates 
July 18th through July 22nd, 2022
Who can attend? 
The Central GenCyber Cybersecurity Day Camp is FREE to all accepted students. Space is limited to 100 students. Lunches will be provided.
Application 
Apply by Sunday, May 15th, 2022 at midnight.
Learn more 
A video of our information session conducted on Sunday, April 24th can be found here.
Questions about the program? 
Contact Chad Williams (cwilliams@ccsu.edu)
Sponsors