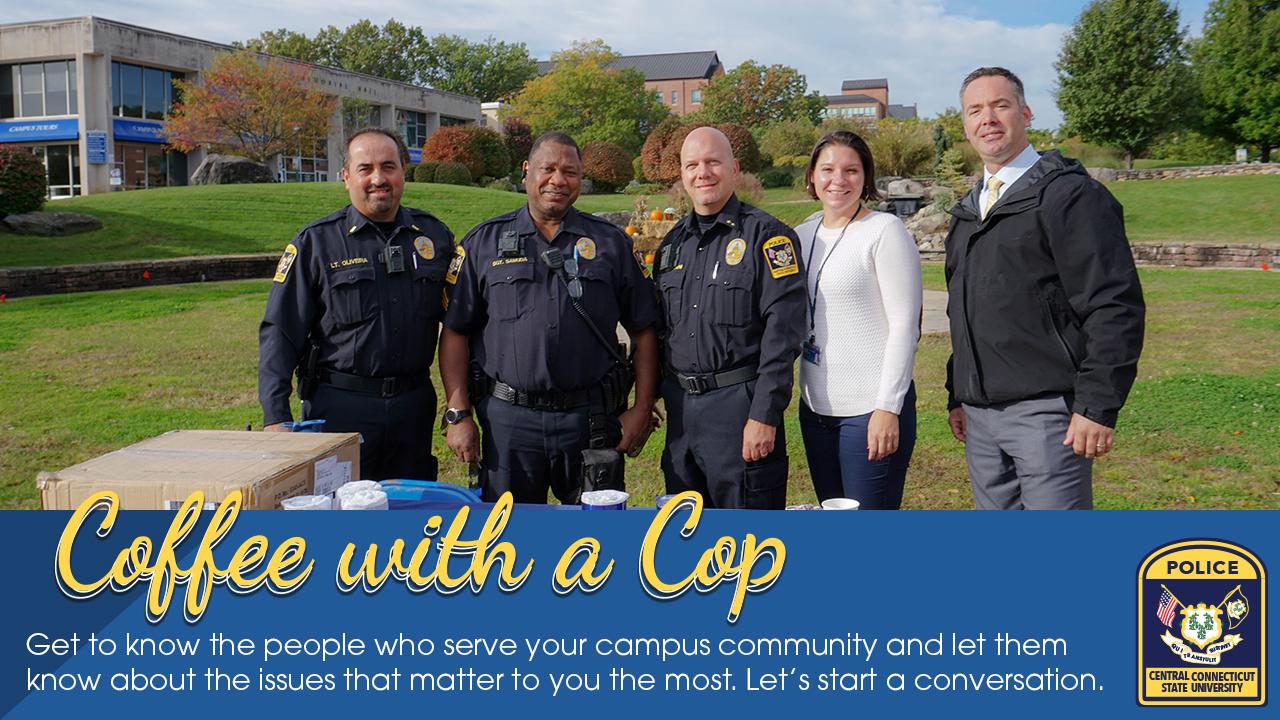 Building Trust
CCSU Police strive to create connections with the Central community to enhance campus safety and wellbeing. Coffee with a Cop is an opportunity for officers to communicate with, get to know, and be known by students, faculty, and staff. Engaging outside normal police-community interactions gives us an opportunity build trust by sharing conversation over a hot cup of coffee or tea.
Establishing Communication
Coffee with a Cop events do not have an agenda. They are intended to foster informal and open dialogue about issues important to individuals, as well as develop mutual goals for campus. The goal is that attendees walk away from the event feeling confident that CCSU Police Officers are individuals they can depend on in times of peace and distress.
If you have questions about the Coffee with a Cop program at the CCSU Police Department, would like to schedule an event, or your organization is interested in co-sponsoring an event, email oliveriaorh@ccsu.edu or call Crime Prevention & Community Outreach at 860.832.2380.