"Challenging unhealthy images of college men by showcasing men who exemplify exceptional standards of leadership, integrity, wisdom, conduct, and character."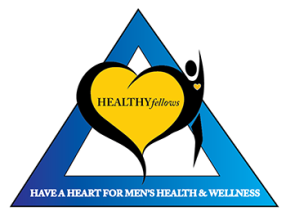 The Campaign
HEALTHYfellows Campaign was created to bridge schools, colleges, government entities, health agencies, and caring individuals who seek to improve the health and wellness of boys and men. The Campaign act as a strategic male student health alliance by creating an extended network of support committed to improving the health, education, and wellness of male students. Health, retention, and graduation are the cornerstones of the campaign's mission to improve success outcomes for male students. For more information http://healthyfellows.weebly.com/
Vision
The campaign acts as a strategic male student health alliance by creating an extended network of support committed to improving the health, education, and wellness of male students. The HEALTHYfellows Campaign was established with the intent to unite independent male service entities into a collaborative partnership with mutual beneficial objectives about the welfare of male students.
Goals
Educate the public about health needs of male student populations and the wellness disparities negatively affecting the lives of boys and men.

Promote the creation of gender responsive services and the delivery of gender competent care to guy populations.

Recruit and mobilize male students to participate in health promotion activities.

Recruit initiatives, agencies, organizations, and individuals to participate in joint collaborative male wellness promotion activities.
The Golden Heart
The Golden Heart is the symbol of our campaign to improve the health of boys and men.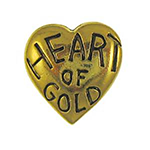 "A heart is not judged by how much you love; but by how much you are loved by others" - L. Frank Baum, The Wonderful Wizard of Oz
The Gold Heart is the symbol of the HEALTHYfellows Campaign and was designed to support and raise awareness about the health and wellness of boys and men (i.e., Guy Health). The Campaign embraces a broad definition of health and wellness which includes physical, emotional, social, spiritual, environmental, economic, etc., which are essential to the development and maintenance of optimal health. It is the hope of the Campaign to make the Gold Heart a recognized symbol that unites communities, schools, government agencies, and health organizations. It is our hope these entities will become active agents and ambassadors of male wellness by establishing gender competent resources, improve the quality of services delivered, and help boys and men adopt healthier lifestyle practices.
The golden heart serves as a symbol uniting individuals, agencies, and organizations who are committed to eliminating health disparities that disproportionately affect the wellbeing of guy populations.