Course Abroad & Passport to Global Citizenship Programs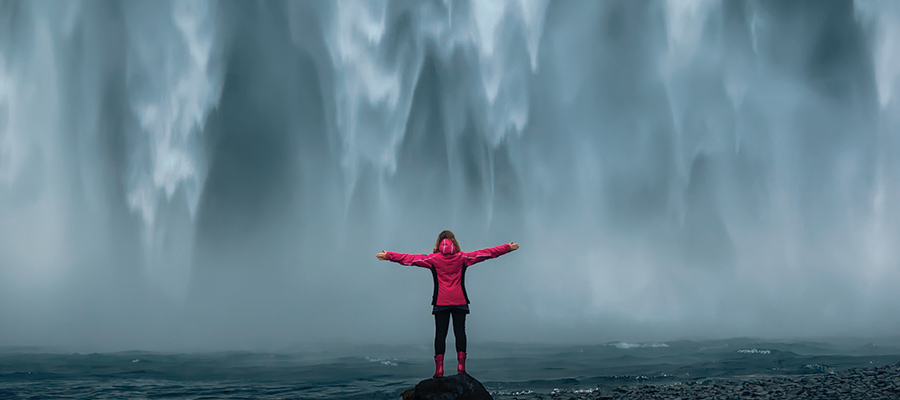 Photographing Iceland
Iceland is a dream destination for photographers from all around the world and only five hours from Boston. It is a country of incredible contrasts defined by its dramatic landscape of volcanoes, geysers, hot springs, lava fields, and glaciers. Iceland is a host to a growing number of visitors who travel exclusively to photograph the country. We will photograph many different subjects, including but not limited to the Icelandic people, architecture, wildlife, festivals, and anything else we discover along the way!
Iceland is a Nordic Island country in the North Atlantic. A population of 345,561 in an area 40,000 square miles makes it the most sparsely populated country in Europe. Contrary to what its name suggests, glaciers only cover 10% of the land. Reykjavík, Iceland's largest city and capital, along with the surrounding areas in the southwest of the country, is home to over two-thirds of the population. Iceland is volcanically and geologically active. The interior consists of plateau characterized by sand and lava fields, mountains, and glaciers. Many glacial rivers flow to the sea through the lowlands. Iceland is warmed by the Gulf Stream and has a temperate climate despite a high latitude just outside the Arctic Circle. Its high latitude and marine influence keep summers chilly with most of the archipelago having a tundra climate.
In this Course Abroad program, students learn the principles of camera handling, exposure, composition, printing, and software editing. Students must provide their own digital camera or cell phone for this course. The group may visit various well-known geographical sites such as the Blue Lagoon, Golden Circle, and Jökulsárlón Glacier. Program may include a whale watching excursion and opportunities to see the northern lights.
Country(s)
Iceland
Dates
3/9/2023 - 3/14/2023
Registration Deadline
12/2/2022
Courses
GRT 102 - Smart Phone Photography, 3 credits
Cost
$2,695
Scholarship
A limited number of scholarships are available. Scholarships will be a minimum of $500 based on the available funds. A minimum GPA requirement is 3.0! Scholarships are awarded on a first-first come first-served basis. The registration portal has a limited timeframe, we suggest you prepare your scholarship essay before starting the application! They are due together. Click here to see the scholarship prompts.
Program Director(s)
Prof. Paul Resetarits
Manufacturing & Construction Management
resetarits@ccsu.edu