Course Abroad & Passport to Global Citizenship Programs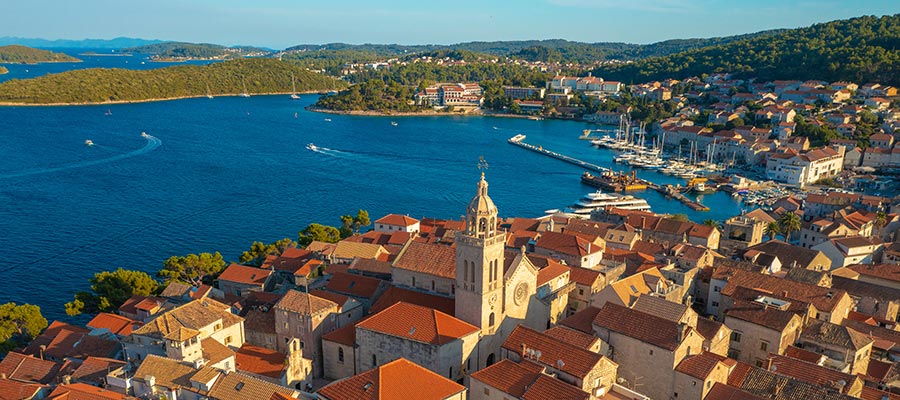 Croatia & Italy - Perspectives on Community and Economic Development
These courses (ECON398, CEN300, or IS360) and combined study abroad experiences will serve as an introduction to the economic and community development processes of both a newer member of the European Union and a founding member. This trip aims to help students understand the important concepts of development beyond the local community and in the global society. The background material will be covered in introductory lectures at CCSU, followed by a visit to Croatia and Italy, where students will participate in seminars on key issues specific to the area and class topics. The trip begins with a walking tour of Zagreb, Croatia, and a seminar at the University of Zagreb from the European Center for the Study of War and Peace. Next, we will visit the Ministry of Economy and Sustainable Development and learn about humanitarian efforts, while also taking in the beauty of Zagreb and its surroundings.
Our European exploration will continue with a ferry ride from Croatia to Venice, Italy. We will attend a lecture on local environmental issues hosted by the UNESCO Regional Bureau for Science and Culture in Europe. We will also take in the beautiful historic sites of the Doge's Palace and St Mark's Basilica. After enjoying some Italian cuisine, we will explore the local scenery on a gondola ride. The study abroad component of this course will allow students to see first-hand how theory is put into practice. The background knowledge of political systems, economic theory, and global community engagement will enhance the experiences in both countries. In addition to these concepts, students will also benefit from the exciting cultural and historical excursions planned.
Country(s)
Croatia and Italy
Dates
5/20/2023 - 5/30/2023
Registration Deadline
2/3/2023
Courses
ECON 398 - Topics in Economics, 3 credits
(Prerequisite: ECON 200 & ECON 201 or permission of instructor)
CEN 300 - Global Community Engagement, 3 credits
IS 360 - International Studies Through Travel, 3 credits
(cross listed with HUM 360)
IS 300 - Global Community Engagement, 3 credits
(cross listed with CEN 300)
Cost
$3,595 with sponsorship from Center for Community Engagement & Social Research (CCESR)
* min. 13 students required.
Scholarship
There will be a limited number of at least $1,000, and additional $300 for first-year students. A minimum GPA requirement is 3.0! Scholarships are awarded on a first-first come first-served basis. The registration portal has a limited timeframe, we suggest you prepare your scholarship essay before starting the application! They are due together.
Program Director(s)
Prof. Carolyne Soper
Economics
860.832.2731
soperc@ccsu.edu