CCSU Alumni Association Board of Directors
Officers:

Velma A. Walters '94, President
Steve Tabara '83, First Vice President
Janet (Sperdini) Nahorney '83, Second Vice President
Robert Brancato '85, Treasurer
Jeffrey LaBonte '12, MS' 14, Secretary
Richard D. Donovan '82, Past President

Ex-Officio:

Zulma Toro

Directors:

Brien Balavender '77
Kimberly Barrington '14, MS '17
Perry Cornelio Jr. '07, MS '09
Kelley Hedley '97
William Mackey '72
Janet Miani MS '06
Ronald Perry '94
Peter Rosa '68, MS '74
Charlene Shepard '93
Christine Sullivan '73, MS '79
Katherine Velazquez '16
Donna (Viggiano) Vickers '80
Kamil Wojnowski '14
Officers
Richard D. Donovan, President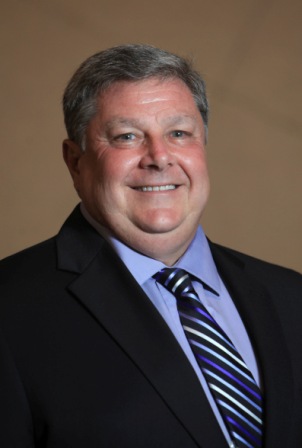 Graduating Class: 1982
Degree: B.S. Marketing
Rick lives with his family in Plantsville, CT and is retired from his career at UPS. While a student, Rick played for the CCSU Club Hockey team and pledged the Alpha Phi Omega Fraternity. He is still involved in his local community as a Scout Leader with the Boy Scouts of America. Rick's favorite thing about CCSU is the friendships he was able to build, especially through the many Greek organizations on campus, and attending campus events.
---
Velma A. Walters, First Vice President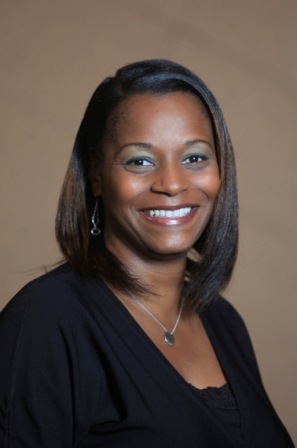 Graduating Class: 1994
Degree: Psychology
Velma is currently living in Bloomfield, CT, and works at Stone Academy. She is an active member of the Hartford Alumnae Chapter of Delta Sigma Theta Sorority, Inc., a national private, non-profit, public service organization. In her days as a student Velma was very active. She was a cheerleader, and also served on the Student Government Association, Black Student Union and African Studies Club. Velma is definitely a proud Blue Devil. Her favorite thing about CCSU? "Campus life and Blue Devils Basketball and Football."
---
Steve Tabara, Second Vice President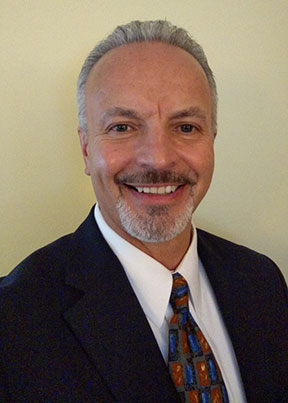 Graduatig Class: 1983
Steve lives in Newington, CT and is Manager/Business Analyst for 1& Done Commercial Insurance Services, Inc. In this role he utilizes his diverse insurance background and his experience in non-profit management to oversee an outbound telemarketing unit that specializes in commercial truck insurance. While a student, Steve served as a manager in the Student Center Pub.
---
Perry J. Cornelio, Jr., Treasurer

Graduating Class: 07, 09
Degree: B.S. Business Management, M.S. Technology Management
Perry lives right up the road in Newington, and is employed at Stanley Black & Decker. While attending CCSU, he was on the track & field team and was a member of the Marketing Club. His favorite thing about CCSU is his great experience attending the university and the friendly staff employed at CCSU.
Contact Perry: perrycornelio@my.ccsu.edu
---
Janet (Sperdini) Nahorney, Secretary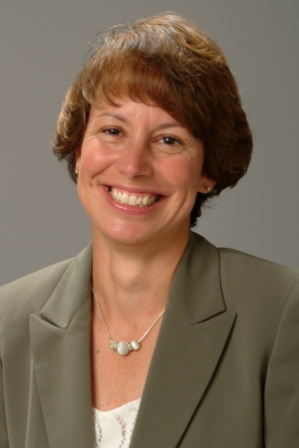 Graduating Class: 1983
Degree: B.S. Accounting
Janet currently resides in nearby, Newington and works at BlumShapiro as a partner and Director of BlumShapiro's Employee Benefit Assurance Services Group. She is involved in her community as she is the Chair of the Audit Committee for the Newington Student Assistance Fund.
---
Paula F. Chapla, Past President
Graduating Class: 1978
Degree: B.S. Industrial Arts, Graphics
Now living in Seymour, CT, Paula currently works at Housatonic Community College, after a 30 + year career at Sikorsky Aircraft. She was a member of the Nu Delta Chi Sorority and worked as a Student Manager at The Pub while attending CCSU. She is still active in the community as Director for the Housatonic Community College Foundation and is President of the Seymour Library Board of Directors. Her favorite thing about CCSU is the support and sense of family that has sustained over the years.
---
Duane Hinkson '99

Graduating Class: 1999
Degree: Management Information Systems
Duane, a native of Brooklyn, NY now living in New Britain, CT, works for Henkel in Rocky Hill, CT. In his current position he helps manage the Industrial brand of products in 10 states and 2 regions across the U.S. While a student, Duane served as a senator on the Student Government association, Vice president of the college chapter of the NAACP, and was a DJ at WFCS 107.7.
---
Jeffrey LaBonte
Graduating Class: 2012, 2014
Degree: B.S. Mechanical Engineering, M.S. Technology Management
Jeff lives in Portland and is employed as a Market Manager at Parker Hannifin, a global leader in motion and control technologies. While a student, Jeff participated on the Track & Field team, worked at RECentral and worked as a Resident Assistant. What Jeff enjoyed most about CCSU was the positive atmosphere and the life-long friendships gained while living on campus.
---
William E. Mackey
Graduating Class: 1972
Degree: B.S. Education
Bill lives in Farmington CT with his wife. He recently retired from a career in Information Technology for several local insurance companies. While a student, Bill played football, participated in intramural sports and was a member of Omega Kappa Delta Fraternity. Bill previously served on the Board of Directors for the Farmington Exchange Club which works to help stop child abuse. He also coached travel soccer in Farmington for 8 years. Bill's favorite things about CCSU were the friendships formed and that many of those friendships still remain today
---
Michael Maiscalco '05, MBA '08

Graduating Class: 2005, 2008
Michael, lives in Windsor, CT and is the owner of Red Raven, LLC a business consulting firm that provides local, reliable, affordable expertise. The company specializes in many facets of business and personal finance, including budgeting, financial reviews, mergers and acquisitions, sales and staff training and lean management.
---
Janet Miani MS '06

Graduating Class: 2006
Janet lives in Southington with her family and is employed as a IT Solution Planner at Cigna Management Information Systems.
---
Dr. Peter Rosa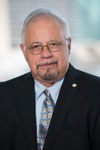 Graduating Class: 1968
Degree: B.A. Sociology, M.S. Secondary Education '74
Currently a resident of Avon, Pete formerly lived in New Britain where he was active in politics, having served on the Board of Education and prior to that, on the Common Council. Central proved to be a great training ground for such activity through what was then called the Progressive Party, one of two student political parties at the time. As a result of campus politics, he got to serve on the Student Government Association and was also a class officer. During his time at CCSU, Pete especially enjoyed being a brother of Sigma Zeta Chi fraternity. After a career in higher education, including stints as Vice President for Student Affairs at Central and Director of Governmental Relations for the Connecticut State University System, he became a Senior Program Officer with the Hartford Foundation for Public Giving. He appreciates Central because of all the opportunities made available to him there as a student. He is married to another CCSU alum (master's degree) – his wife, Pam.
---
Charlene Shepard

Graduating Class: 1993
Degree: B.A. Psychological Sciences
Charlene was born in Waterbury, and currently reside in New Britain. She is employed as a Probation Officer for the Sate of Connecticut. While a student, she was a member of the Women's Basketball Team and a Resident Assistant of Gallaudet Hall for 3 years. Charlene is currently active as a high school basketball official, IAABO - Central CT, Board 6, and a Division II and III college official. Recently, she was inducted into the CT Women's Hall of Fame (Class of 2016). Charlene's favorite things about Central are the strolls across campus in the fall; Homecoming; the relationships she's made through CCSU; and coming back to campus each year to watch the Women's Basketball Team and fellow alumni and coach, Beryl Piper.
---
Donna (Viggiano) Vickers '80
Graduating Class: 1980
---
Kamil Wojnowski '14

Graduating Class: 2014
Kamil lives in New Britain, CT and is employed as an Associate Client Services Coordinator at Corporate Translations. In his current position he acts as liaison between the company and clients to ensure high quality translations, provide clear and concise project instructions for all production departments, and prepare quotations for clients. Before his current role in the translation industry, Kamil interned for Congresswoman Elizabeth Esty, volunteered with the Hospital for Special Care, and, while at CCSU, also served as Managing Editor of the Helix for the 2013-2014 academic year.
---
Ex-Officio:
Zulma Toro

Dr. Zulma Toro, President of Central Connecticut State University, is an ex-officio member of the Alumni Association Board of Directors.