The Political Science Department at CCSU offers internship opportunities to majors and minors who have completed 12 or more credit hours in the Department. Internships may be undertaken in the state of Connecticut, New York City, Washington D.C., or another location approved by the Internship Coordinator and the Department Chair. In-state internships are available on both a full-time and a part-time basis. However, in-state internships are only available in the SPRING semester. Out-of-state internships are only available on a full-time basis in either the fall or spring semester.
Possible Placement Sites
Internship placement sites vary. Provided below are a list of possible internship sites in both Connecticut and Washington, D.C.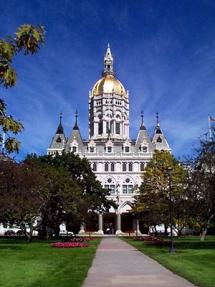 Connecticut Internship Sites 
Connecticut General Assembly
Governor's Office
Connecticut Attorney General
U.S. Representatives local offices
Office of Policy and Management
Department of Public Health
Worker's Compensation Commission
Connecticut Judicial System
A local lobbying organization
Local Government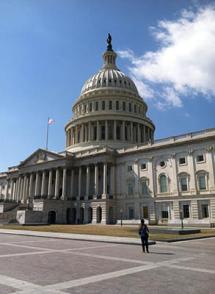 Washington, D.C. Internship Sites
a U.S. Senator
a U.S. Representative
a U.S. Department or Agency, including:

the Department of State
the Department of Commerce
the Department of Education
the Department of Labor
the Agency on International Development

a lobbying organization or interest group
a non-profit organization
a non-governmental organization
Eligibility Requirements for a Political Science Internship
The student must be a Political Science Major or Minor
The student must be a junior or senior (minimum 60 credits overall)
The student must have successfully completed a minimum of 12 Political Science credits
The student must have a 3.0 minimum GPA for a part-time internship and a 3.5 for a full-time internship
Prior to Applying for and Internship
Speak to the Internship Coordinator, Professor Robbin Smith
Research possible internship placement sites and deadlines
Gather necessary documents, including transcripts, letters of recommendation, and a resume
Applying for an Internship
Each internship location typically has their own application process and deadlines. Thus, students must begin their application process at least one full semester prior to a Connecticut internship and 2 semesters prior to a Washington or New York internship. For most internship sites, the application and the deadline can be found online. In some cases, students will need to individually contact an internship site in order to determine which documents are required and when.
For the Connecticut General Assembly (CGA), the internship application is online and may be found here. Additionally, there is an advisor form that must be completed by the campus coordinator. Any students who apply for a CGA internship should provide a copy of their transcript and their resume to the Department Internship Coordinator, Professor Robbin Smith prior to October 15 for a spring internship.
For all other internships, students will need to assemble all necessary documents and submit them to the relevant individual, organization, or governmental entity as indicated on each website. These students must also complete a Department Internship Application. The deadline for the submission of the Department Internship Application is November 1 for a spring internship and May 1 for a fall internship.
Academic Requirements for Internship Participants
Students enrolled in the Political Science Internship Program, as either part-time or full-time interns, at an in-state placement site must enroll in two Political Science courses. Full-time interns must enroll in PS 480 and PS 485; while full-time interns must enroll in PS 482 and PS 485. The State Internship Seminar (PS 485) is a co-requisite of all in-state internships. The Internship Seminar does require the completion of significant academic work related to the discipline of Political Science and the internship site.
Students enrolled in out-of-state internships likewise must complete significant academic work albeit without an accompanying campus course. The syllabus for out-of-state interns will be provided to the students upon their arrival at their internship location.
After Receiving an Internship Offer
Students must notify the Internship Coordinator once they are accepted at an internship site. Subsequently, students will receive information on registering for the internship classes. Students must obtain an override in order to register for PS 470 (he National Intern Experience course), PS 480, PS 482, and PS 485. Overrides will be provided only after internship placement is guaranteed. Typically, internships are not finalized until after the registration period. Thus, students are encouraged to register for their needed courses during the registration period. Once a student is accepted at a placement site, the student will drop some or all of the other classes and enroll in the relevant internship courses.
Special Notes
Students in the Political Science internship program should understand the following two important facets of the program. First, students who have completed an in-state internship may not receive credit toward the major if they subsequently undertake an out-of-state internship and vice versa. Second, students with full-time internships will not be able to count all of their credits toward the Political Science major. For more information about internships, please contact the Internship Coordinator, Professor Robbin Smith at smithr@ccsu.edu.