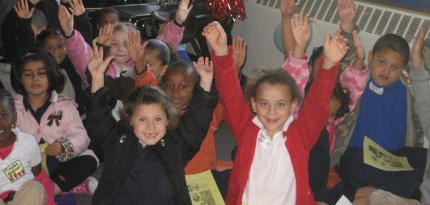 Bachelor's Program
Be a leader in children's education, grades 1 through 6, and make a difference in the lives of generations to come!
Our Bachelor of Science in Elementary Education will prepare you with the knowledge, skills, and dispositions to become an exceptional teacher in grades 1 through 6. In this program you can choose a major in one of the following disciplines: English, General Science (Biology or Earth Science), Geography, History, and Mathematics. No matter which major you choose, the program's high-caliber faculty will prepare you to be among the best and most competitive candidates in Elementary Education in Connecticut and other states in the country.
Program Goals & Learning Outcomes
For Fall 2022 applications, due September 10, 2022, we are waiving the Statement of Experience, 15 hours of documentation of working with children. Also, if because of Covid-19 restrictions you were unable to volunteer or work with children and are unable to get a letter of recommendation from a professional who has supervised you working with children, your letter from a professional must be from someone who has supervised you working in a professional setting or someone who has hired you to nanny; this letter cannot be from a family friend, a relative, or former teacher of yours who had you in their class.
Teacher Preparation: Professional Program and Certification
Post-Baccalaureate Teacher Certification Program
Post-Baccalaureate Teacher Preparation in Elementary Education
Field Experience Handbook
This handbook explains field assignments and expectations of teacher candidates during sequences I, II, & III in the professional program. Also, explained in the handbook are expectations of host teachers and course instructions and/or field supervisors.