Admission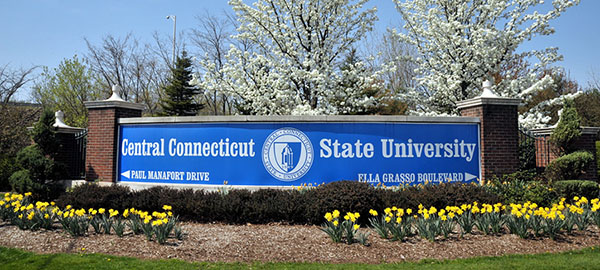 Admission to IELP is open to persons at least 16 years of age. The IELP accepts recent (within 2 years) TOEFL or IELTS test scores to determine the appropriate level of each student. However, it is not mandatory to take either of these exams before admission. Areas tested include writing, reading, and grammar, vocabulary, listening, and speaking. A beginning knowledge of English is recommended. Admission to IELP does not constitute admission to Central Connecticut State University.
Please
follow these steps

carefully:
Applicants must completely fill out, sign and date the Application Form

The Affidavit of Support/Bank Statement must be six months or less. The bank statement must be signed, dated and have the official seal of the bank. The affidavit of support must be notarized, sign and dated and have the official seal of the bank. (Incomplete documents will be rejected.)
Pay the non-refundable $125 dollar tuition deposit, which will be deducted from your tuition bill when you arrive.
Payment options:
Money order or check drawn on a US bank, payable to "CCSU"
MasterCard, Visa, American Express or Discover (complete information on Pre-Payment Agreement on back of Application Form)
When the application is approved, we will send you a letter of acceptance and a Certificate of Eligibility (Form I-20) which will enable you to apply for a student visa at the U.S. Embassy or Consulate nearest your home. You must pay the $350 SEVIS Fee at least three days before your appointment at the Embassy.
NOTE: Tuition and insurance must be paid with a check drawn on a U.S. bank, or money order in U.S. dollars, or a credit card MasterCard, Discover, Visa and American Express; a 2.85% non-refundable convenience fee will be applied to all credit card charges at the start of the IELP semester. Neither CCSU nor IELP provides financial assistance or scholarship.
Refund Policies
Tuition: The $125 Tuition Deposit is non-refundable. Please see tuition policies on the IELP website.