Master of Ceremonies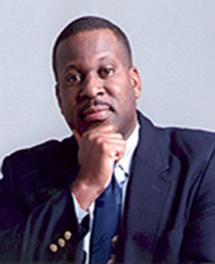 Mr. Stan Simpson
Stan Simpson is the principal and president of Stan Simpson Enterprises LLC, a strategic communications firm. He has worked in the media business for more than 25 years and is a multiple-award winning journalist. Mr. Simpson is among a small number in the media business to have served as a newspaper columnist (The Hartford Courant); a radio talk show host (CBS-owned WTIC NewsTalk 1080); and a television talk show host (Fox 61's "The Stan Simpson Show"). Mr. Simpson's expertise is in developing comprehensive strategic communications plans for his clients, sharpening their message and leveraging it across traditional and digital media platforms to enhance branding, outreach and new partnerships. He also provides crisis communications strategies, media training and media services. A certified toastmaster, he is a sought-after public speaker and Master of Ceremonies.
Stan Simpson Enterprises clients include Bloomfield Public Schools, The Greater Hartford Festival of Jazz, The Hartford Business Journal, Fox 61, CBS Radio, Jumoke Academy, and several community groups.
From 2009-12, Mr. Simpson was the founding Director of the Hartford Journalism & Media Academy, a start-up public high school in Hartford's North End. At JMA, he developed the strategic and marketing plans to infuse media themes into curriculum and transition the academy into a new $40 million building.
Mr. Simpson is well-connected in the Greater Hartford region. His reputation is one of professional excellence and personal integrity.
Hartford Magazine once recognized him as one of the "50 Most Influential People" in Connecticut. He is an alum of Central Connecticut State University (Class of 1984. Bachelors in Communications) and Trinity College (post-grad degree in Public Policy).
Keynote Speaker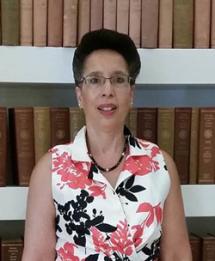 Ms. Myra Burton
Myra Burton is Chief of the Africa and Americas Division in the Office of the Historian, at the U.S. Department of State, where she supervises four historians and works on the official documentary record of U.S. foreign policy, The Foreign Relations of the United States series. Since joining the Office in 2001, she has compiled four Africa volumes and is currently working on the Reagan Administration, Southern Africa volumes.
Prior to joining the Office, Ms. Burton was a history professor in San Diego, where she taught U.S. History, Western Civilization, African and African American History at colleges and universities throughout the county.
Ms. Burton has a B.A. and M.A. in history from the University of San Diego.
Ebenezer D. Bassett Humanitarian Award Honorees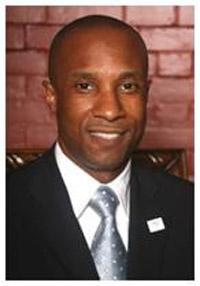 Mr. Howard K. Hill
Howard K. Hill is the founder of Howard K. Hill Funeral Services in New Haven and Hartford, CT. Since 2011, Howard K. Hill Funeral Services has been recognized by the National Funeral Directors Association "Pursuit of Excellence" program, which recognizes funeral homes dedicated to achieving the highest professional and ethical standards.
Mr. Hill's business is exemplified by his slogan "We're Honored to Serve You." His dedication and commitment to the community has been recognized by many churches, civic, and professional organizations. Raising the standard of the funeral industry is his mission and the underlying message to his staff. In 2012, Mr. Hill launched another division of the business called, "Zola". Zola is a series of group counseling sessions, facilitated by a team of licensed psychologists helping to ensure that families grieve in a healthy manner.
Mr. Hill believes one of the best gifts he can offer to those in need is to provide a blueprint for change. He is the founder of The Prosperity Foundation (www.tpfct.org) which is an emerging philanthropic and educational initiative designed to strengthen Connecticut's African American communities in critical areas such as health, education, and economic development. TPF will become a permanent and endowed vehicle for addressing the needs of CT based African Americans and bringing the community together around common interests.
Mr. Hill currently serves as President of the Connecticut Funeral Directors Association and advisory board member for the National Funeral Directors Association. He is on the boards of Community Foundation for Greater New Haven, Hannah Gray Home, Hartford Communities That Care, the Community Action Agency of New Haven and The Beloved Community, New Haven.
He received his Mortuary Science degree from the American Academy McAllister Institute of New York in 1991. He is a Licensed Funeral Director/Embalmer in the states of CT and NY. Howard has been married to his wife Nancy for over 15 years. He has three children, DeShaun Davis, Matthew and Kendra Hill.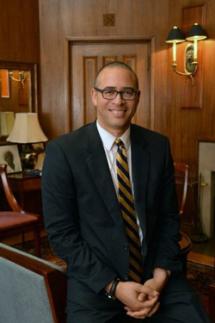 Dr. Jonathan Holloway
Jonathan Holloway (GRD, 1995), is Dean of Yale College and Edmund S. Morgan Professor of African American Studies, History, and American Studies. He specializes in post-emancipation United States history with a focus on social and intellectual history. He is the author of Confronting the Veil: Abram Harris Jr., E. Franklin Frazier, and Ralph Bunche, 1919-1941 (2002) and Jim Crow Wisdom: Memory and Identity in Black America Since 1940 (2013), both with the University of North Carolina Press. He edited Ralph Bunche's A Brief and Tentative Analysis of Negro Leadership (NYU Press, 2005) and co-edited Black Scholars on the Line: Race, Social Science, and American Thought in the 20th Century (Notre Dame University Press, 2007). He has written an introduction for a new edition of W.E.B. Du Bois's Souls of Black Folk, published by Yale University Press in 2015.
Holloway won the William Clyde DeVane Award for Distinguished Scholarship and Teaching in Yale College in 2009 and the Before Columbia Foundation's American Book Award in 2014. He served as the master of Calhoun College from 2005-2014, and was Chair of the Council of Masters from 2009-2013. He began a three-year term as Chair of the Department of African American Studies in 2013. That term was abbreviated when he was named Dean of Yale College beginning in July 2014.
He has held fellowships from the W.E.B. Du Bois Research Institute at Harvard University, the Stanford Humanities Center, and the Ford Foundation. He was an Alphonse Fletcher Sr. Fellow in 2011-2012. Currently, he is a Distinguished Lecturer for the Organization of American Historians.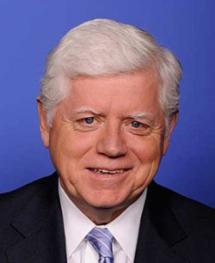 Congressman John B. Larson
John B. Larson proudly represents Connecticut's First District. First elected in 1999 and now serving his ninth term, John sits on the influential House Ways and Means Committee—including the Subcommittees on Select Revenue Measures and Social Security—as well as the House Committee on Ethics.
Born and raised in Mayberry Village, John is fond of saying he is the product of public housing, public education, and public service. As such, he strives to ensure all Americans receive the same support and opportunities that so benefited him.
A strident supporter of Social Security, John recently introduced the Social Security 2100 Act to cut taxes, strengthen benefits, and maintain the program's solvency into the next century. This legislation would provide a modest increase for all beneficiaries and raise the minimum benefits to prevent seniors from retiring into poverty.
The Hartford Courant called John a "pragmatist with common sense" while endorsing his most recent re-election. John earned that reputation in part through his tireless devotion to improving both the state and nation's economy.
Ever a champion for Connecticut manufacturing, John led the effort to secure Pratt & Whitney as the sole producer of engines for the F35 Joint Strike Fighter as well as the Aerial Tanker, Presidential Helicopter, and second submarine in Groton. His legislation created the Connecticut Center for Advanced Technology, and he has worked tirelessly to bring academia, labor, private industry, and government together to develop next generation manufacturing programs in Connecticut.
John knows that manufacturing has long been the lifeblood of Connecticut's First District—thanks in large part to the historic Colt Factory. For more than a decade, John fought to preserve the legacy of American innovation and manufacturing that is Coltsville, and in 2014 he succeeded in securing Coltsville's designation as a National Historical Park.
As the nation turns increased attention to foreign policy, John has consistently opposed the policies of preemption and unilateralism as well as the war in Iraq since its inception. He vigorously supports the troop, and has visited Iraq three times. Additionally, John succeeded in passing legislation to reimburse family members who purchased body armor for soldiers who had not been adequately equipped by the military. John also fought to ensure children of military families diagnosed with an autism spectrum disorder have access to applied behavioral treatment.
Recently, John began a series of forums on college affordability at schools across the district. With the cost of a higher education continuing to rise and student loan debt now exceeding all credit card debt in America, John supports practical solutions to reduce the burden placed on our students.
Before serving in Congress, John was a high school history teacher, athletic coach, and small business owner. His first foray into public service came on the East Hartford Board of Education. In 1982, he was elected to the Connecticut State Senate. He would serve for twelve years, eight of which as the Senate President Pro Tempore. There he authored the nation's first family medical leave act—one which still serves as a model today.
John lives in East Hartford with his wife, Leslie. They have three children: Carolyn, Laura, and Raymond.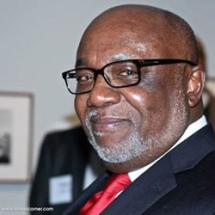 Mr. John H. Motley
John H. Motley is a principal in the Hartford based fundraising firm of Motley Consulting. He was formerly the President of the Travelers Foundation.
Motley served for five years as a Trustee of the Connecticut State University system. He currently serves as the Chairman of the Hartford School Building Committee, the Hartford Achievement First Board, and the Achievement First Hartford High School. He is a founding board member of the Connecticut Advisory Board of Teach for America. He is a board member of InterCommunity Health, and a corporator and member of the Board of Governors of Hartford Hospital, and a corporator of St. Francis Medical Center, the Village for Families and Children, and the Hartford Public Library.
Motley is a past President of the Wadsworth Atheneum Museum of Art and of the Amistad Center for Art and Culture, which in February 2015 named a room in his honor at the Wadsworth Atheneum, the "John H. Motley Study." He is a founder, benefactor, and past Chairman of the Board of the American Civil War Museum in Richmond, Va., and is a former director of the Hartford Health Care, Connecticut Historical Society, Hartford Economic Development Corporation, Connecticut Children's Medical Center, the Center for School Change, the Wilson-Gray YMCA, Billings Forge Community Works, and the Connecticut Bar Foundation. A three time marathoner, he is a former board member of the Greater Hartford Marathon Foundation. He is a member of the American Antiquarian Society and a life member of Alpha Phi Alpha Fraternity and the Association for the Study of African-American History and Culture. He is a member of First Cathedral in Bloomfield, Connecticut and is a Mason.
Motley is a frequent speaker, panelist, moderator, emcee, and charity auctioneer. He has received numerous awards for community service.
John H. Motley is a graduate of Southern Illinois University, DePaul University School of Law, the Stanford University Senior Executive Program, and the Officer Candidate School at Ft. Benning, Georgia. He was the Grand Marshall of the 2004 Connecticut Veterans Day Parade and is a decorated Vietnam veteran.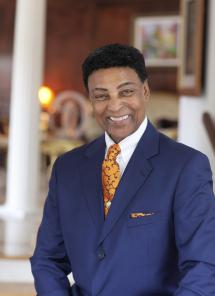 Mr. Curtis D. Robinson
Curtis D. Robinson is the founder and Chairman of the Curtis D. Robinson Men's Health Institute at Saint Francis Hospital and Medical Center in Hartford Connecticut. The CDRMHI addresses racial disparities in health, patient education, early diagnosis and appropriate treatment of all men at risk for prostate cancer. Health insurance is not a prerequisite to receive prostate cancer screenings, physician examinations or if necessary surgery.
In 2010, Philanthropist and business magnate Curtis D. Robinson, a prostate cancer survivor, committed $1 million to establish the Men's Health Institute. His commitment and message about this cause has reached over 75-million world-wide when he was featured on the BBC. The CDRMHI under the leadership of Mr. Robinson has provided outreach programs to thousands of men and women in Greater Hartford. The CDRMHI helped to save the lives of nearly 30-men diagnosed with Prostate Cancer.
Mr. Robinson has received tremendous media coverage, feature articles as well as numerous television and radio appearances. Recently he was featured in Hartford Magazine's 2012 December edition as one of the 50-Most Influential Leaders.
Mr. Robinson is the owner, operator and President of C&R Development Company, the largest minority construction management company in the East. He is also the owner of eight shops at Bradley International Airport including a Brooks Brothers and CNBC. Mr. Robinson owns the 55,000 square foot Air Exchange Building located at Bradley International Airport. His other businesses include R&G Services which operates the shuttle bus service at the airport and R&G Parking which operates, among others, one of the largest parking lots in downtown Hartford.
Mr. Robinson is the second African American ever to have received a gaming license in the United States. Before the end of the year, he anticipates breaking ground for a new hotel, casino, conference center, and a championship 18-hole golf course on the Island of St. Croix, US, Virgin Islands.
Sitting on a number of boards, Mr. Robinson is a fiduciary board member for Saint Francis Hospital and Medical Center and the Connecticut Hospital Association (representing 33-hospitals). He is a Regent for the University of Hartford, Board Member for Carson Scholars (Dr. Ben Carson), and an Overseer for the Bushnell Center for the Performing Arts.
Mr. Robinson has been bestowed many awards for his philanthropic contributions and work in the community on the local and national level. Some include awards and recognition from the NAACP of Connecticut, the Greater Hartford Urban League, the Rosa Parks Lifetime Achievement Award, and Scroll of Merit Award from the NMA, the prestigious Booker T. Washington and George Washington Carver Humanitarian and Leadership awards.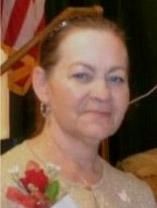 Mary L. Sanders
A New Britain native, Mary L. Sanders learned Spanish while young and began working at the Spanish Speaking Center in 1973 where her interest in social services and adult education began. For more than 30 years she has worked for various non-profits, as counselor, case manager, workshop leader and program coordinator. Where gaps existed she developed training programs for limited English participants. As a career counselor and workshop leader, Mary assisted hundreds of students to move into successful careers. She has advocated for entry to education and training programs and helped people navigate the systems to resolve barriers to their success. Returning to the Spanish Speaking Center 17 years ago and serving as the Executive Director, Mary has been able to design services to meet the changing and growing needs of the community. She can often be found at the Legislative Office Building or out on the sidewalks challenging laws or protesting policies that negatively impact communities of color and low income families.
Mary advocates for economic and racial justice, immigrant rights and an end to wars. She is a pacifist, believing in non-violent resistance for social change and was trained with TRYBE, Pax Educare and the CT Center for Non-Violence. Mary wants the death penalty abolished nationally, stronger anti-racial profiling laws and an overhaul of the criminal justice system. With Occupy Hartford she participated in public actions, pickets and rallies in response to economic or racial injustice. As a member of Clean Slate she worked on issues related to re-entry and with the Community Party she is currently working to strengthen the Alvin W. Penn racial profiling laws and for increased police accountability among other things.
Mary received a Community Service award from the Daughters of Black Pride of Elks in 2004, Registry's Community Leader of the Year in 2006 and the Iola Choice Award from the New Britain NAACP in 2009 in recognition of her commitment to social & economic justice and opportunities for all people. She first joined the New Britain NAACP in the 80's and has maintained membership in that chapter. In 2011, Mary was awarded a Latino de Oro award in the Service to the Latino Community category, given by Spanish newspaper, Identidad Latina. Her agency, SSCNB, received the 2011 Community Service award from the Latino & Puerto Rican Affairs Commission and most recently the 2014 Conversations on Poverty, Community Service Award. A past member of various boards and committees, Mary is active both in New Britain and in Hartford where she resides with her youngest daughter and granddaughter.