High School Dance Festival Instructors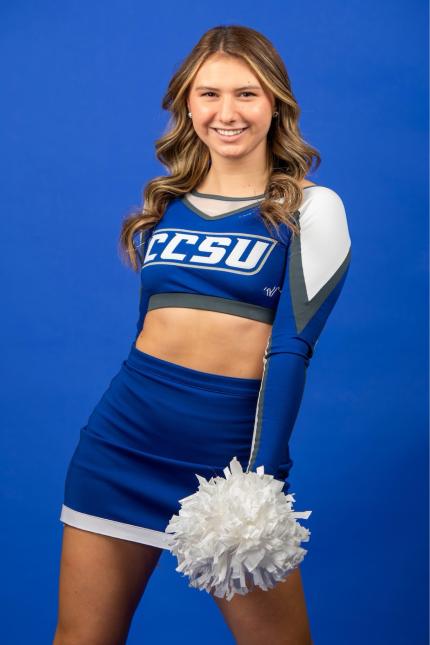 Genevieve (Jenna) Buehler
Genevieve Buehler is from Long Island, New York, and is a Dance Education and Entrepreneurship major at CCSU. She is also a third-year member and captain of the CCSU Dance Team. She competed with the KJ Dance Theatre company for 13 years. Buehler also competed with her dance team at Mepham High School at NDA nationals, earning a first-place national title. She has continued dancing at CCSU and competed in the UDA college nationals for the last two years. Most recently, she spent her summer traveling the country with the Universal Dance Association as a staff member.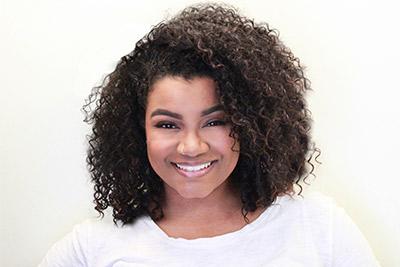 Lillian M. Cook
Lillian M. Cook is a pedagogue, choreographer, and humanitarian. She serves as the Director of Secondary Dance for the New London Visual & Performing Arts Magnet School, Adjunct Professor for Central Connecticut State University, and founder/director of The Lion's Den Dance Company (501c3).
Cook has earned numerous credits for her work in numerous countries including the US, Dominican Republic, The Netherlands, Jamaica, and Canada. Lillian Cook is an ABT® Certified Teacher, who has successfully completed the ABT® Teacher Training Intensive in Pre-Primary through Level 3 of the ABT® National Training Curriculum and certification with the Nan Giordano Certification Program®.
Cook advocates for prestige in African and African diaspora dance forms. She believes her calling is to bridge the gap between talent and skill through equity.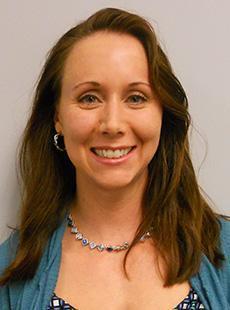 Cassandra Forsythe
Cassandra Forsythe received her PhD in Kinesiology doctoral program from UCONN where she researched resistance training and diet . Originating from Northern British Columbia, Canada, she received her MS in Human Nutrition and Metabolism in 2004, and her BS in Nutrition and Food Science with distinction in 2002 from the University of Alberta in Edmonton. She is certified as a Registered Dietitian (RD) through AND. Her research interests are FODMAPs, low-carbohydrate nutrition, dietary fatty acids, cardiovascular disease, diabetes, weight-loss, female-specific nutrition and training, and the female athlete triad. She enjoys weight-training, hiking, biking, and helping others reach their goals.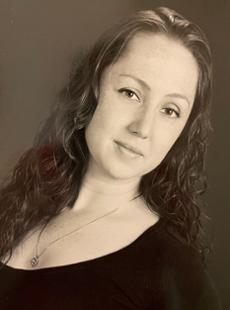 Ingrid Howe-Green
Ingrid Howe-Green started her professional dance teaching career in 2007, for 12 years, at Kinsella Magnet School of Performing Arts in Hartford, CT where she was dance chair and lead writer of dance curriculum for Hartford Public Schools. There she was voted teacher of the year in 2015 also receiving a proclamation award from Hartford's Mayor, Starfish, and Bricklayer Award. In 2009 she started teaching at CCSU as an adjunct Professor, teaching Fine Arts Across the Curriculum and is currently dance teacher at Waterbury Arts Magnet School.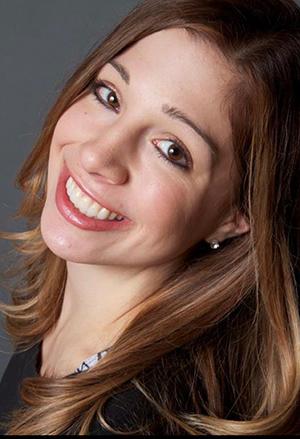 Lindsay Hansen
Lindsay Hansen holds an Associate of Arts degree in Dance from Naugatuck Valley Community College, along with her B.S. in Elementary Education with a cross-endorsement in Dance Education K-12 from Central Connecticut State University. She has also completed her M.S. in Educational Leadership from CCSU and 6th year from Quinnipiac University. Currently, she is pursuing her EdD in Dance Education from Teachers College, Columbia University. She also is a full-time Dance Educator at Kinsella Magnet School of Performing Arts in Hartford. Hansen has been teaching Dance Education in the Greater Hartford area since 2013. She is an adjunct faculty member at CCSU teaching Jazz Dance. Hansen is also a comprehensively certified Peak Pilates instructor.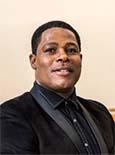 Stephen Hankey
A native of Trinidad and Tobago, Stephen Hankey is a dancer, master teacher in traditional Caribbean folk forms, choreographer. Mr. Hankey also teaches at the Cooperative Arts and Humanities High School. Stephen is the director of The Island Reflections Dance Theatre Company in Hartford, CT, and is the founding member, choreographer, and performer of The National Dance Theatre Company of Trinidad and Tobago.
His choreography credits includes J'ouvert (1995), Road March (1997), A Brighter Day (1998) and Red House Fire! Fire! (1999) for the Bagasse Company; Bassman with the Signal Hill Theater Workshop Tobago (1997); Hewanorra Story for the St. Lucia Research Center and Jen S. Designs (1997); the "Voodoo Ceremony" for the ABC television film Production Creature, by Peter Benchley with Trilogy Entertainment North Ltd. (1997); and Ti Jean and His Brothers for Trinity College (2000).
He has collaborated with Indiana State University, Trinity College, and Yale on special assignments. His long running Cultural Spectacular at the Bushnell Theater can be seen annually, and has performed extensively nationally and internationally.
"I believe that through this art form, one will tap into some of the most mysterious and interesting realities of one's being. The individual must struggle on in the quest of inner search of self." - Stephen Hankey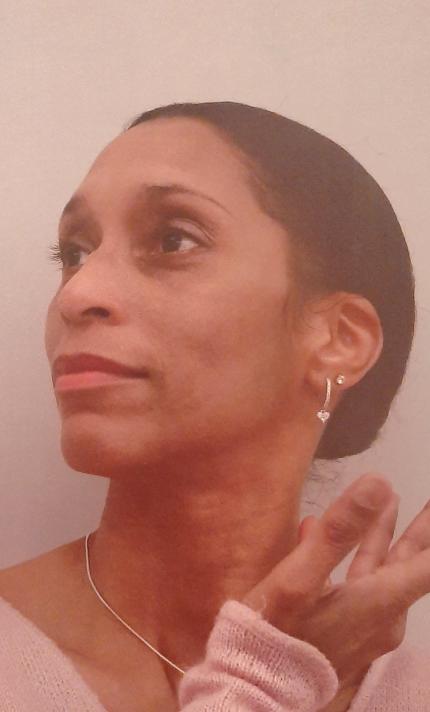 Christine Kershaw-Hobson
Christine Kershaw-Hobson (Guest Teaching Artist) is a Dance Teacher, Choreographer, Dance Educator and Dancer who began her dance training at The Educational Center for the Arts in New Haven, CT. Ms. Kershaw-Hobson studied and performed under the direction of The Paul Hall Contemporary Dance Theater. She later attended The Alvin Ailey American Dance Theater, where she completed 6 years of study and training in the codified teaching of the Lester Horton Technique.
Christine has taught in the New Haven Public Schools and throughout the New Haven County for over 20 years enriching the lives of her students through the art of dance. She is currently teaching dance at The Cooperative Arts and Humanities Magnet High School and The Lee Lund School of Dance.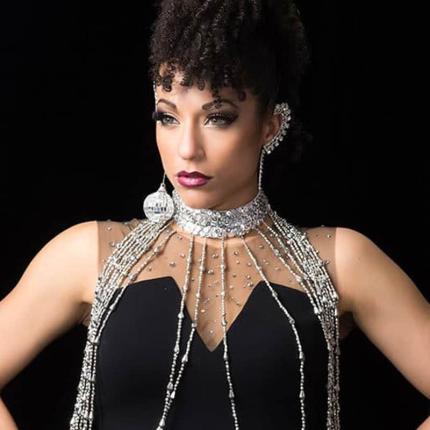 Princess Lockerooo
Princess Lockerooo is an artist that believes that urban dance expressions deserve to be held to the same level of respect and dignity as classical art forms. For her, preserving and emphasizing the ingenious culture and history is paramount. She does this by creating a channel of entertainment that celebrates enlightenment, elegance, and sensuality without the objectification of artists or the modification of their intentions.
A truly interdisciplinary performer, recording artist, and professional dancer/choreographer, Princess Lockerooo utilizes her talents to create unique and thrilling experiences that captivate her audiences. Her dramatic costumes, charismatic presence, memorable music, and distinctive dancing leave audiences craving more! She is an icon in the New York City House music/dance scene and takes the music industry by storm with her new single, "Dance, Dance, Dance."
In addition, this dynamic diva has advocated restoring the former glory of the popular and expressive 1970s Disco Era dance style, waacking, back into the spotlight. A student of the Legendary Soul Train dancer, Tyrone Proctor, Princess Lockerooo showcases the freestyling element of Waacking and encourages the development of the individual dancer to become a living embodiment of the music.
Today, she has taught workshops and has performed around the world! Her travels have spanned Japan, Hong Kong, Singapore, Malaysia, Thailand, Vietnam, China, Taiwan, Indonesia, Brazil, Russia, Siberia, Poland, Greece, Italy, the Czech Republic, Finland, London, Canada, Australia, and Kazakhstan. She has worked with artists like Madonna and Jody Watley, and has been featured on hit shows including So You Think You Can Dance, Wendy Williams, T.V. TOKYO, and the MDNA Madonna commercial.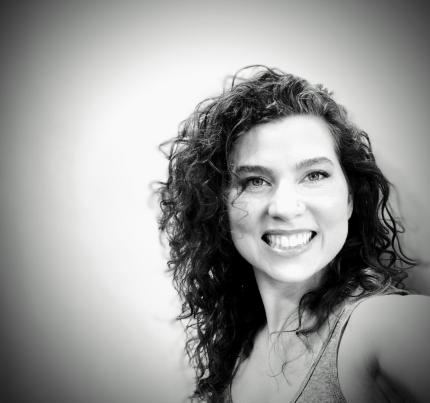 Katie Moncebaiz
Katie Moncebaiz is thrilled to be back in her home state of Connecticut, after living in New York City for the past 11 years. While in NYC, Katie danced with the Eva Dean Dance Company, performing throughout the city and abroad in the Fringe Festivals in Amsterdam, Prague, and Germany. Since 2006, Katie has taught various Zumba Fitness and dance and fitness classes throughout New England and has performed with local dance companies in Connecticut, Boston, and New York City. An enthusiast of all things dance and fitness, Katie is also extremely passionate about arts education and equity in the arts.
Moncebaiz graduated from Central Connecticut State University in 2007 with a Bachelor's Degree in Dance and Theatre. She continued her education as a member of the inaugural cohort of the Lincoln Center Scholars, earning her Master's Degree in Education in the Arnhold Graduate Dance Education program at Hunter College. She graduated in 2016, Cum Laude. She is a tenured dance teacher in the NYC Department of Education and taught in public elementary, middle, and high schools since 2015.
The only thing that Katie loves more than the arts, dance, and fitness is her baby boy! She and her partner welcomed their first child last year. From seasoned dancers and athletes to brand-new beginners, Katie's hope is that you come to class ready to find joy in movement.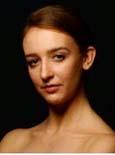 Erica Nelson
Residing in Hartford, CT, Erica Nelson is a classically trained dancer who received her BFA in Dance Performance with University Honors from The Hartt School, University of Hartford. She is pursuing her Master's in Arts Leadership and Cultural Management from Colorado State University. Erica is currently an adjunct professor of Dance at Central Connecticut State University, where she teaches ballet, modern, dance production, and repertory. She acts as the faculty advisor and director of the student dance group Dancentral. She also teaches dance at local studios and works as a stage manager for regional dance companies and CCSU.
Erica is on the Board of Directors for Connecticut Dance Alliance, serving as the Hartford Regional Coordinator. She is the Founder and Artistic Director of The END Ensemble, a project-based contemporary dance company. They have shown work throughout Hartford, Boston, and New York and at dance festivals throughout New England. You can find them on Facebook and Instagram at @theendensemble and www.theendensemble.org.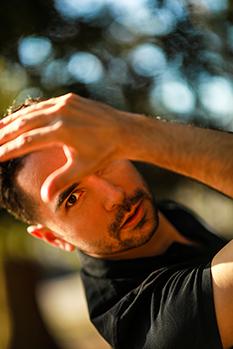 Robert M. Valdez, Jr.
Robert M. Valdez, Jr., affectionately known as 'Buddy', received his formal dance training as a full-scholarship student at the San Francisco Academy of Ballet under the direction of Richard Gibson & Zory Karah and at the San Francisco School of the Arts under Elvia Marta. He also earned a BFA from The Juilliard School under the direction of Lawrence Rhodes. Valdez has performed professionally with Luna Negra Dance Theater, Octavia Cup Dance Theater, 360º Dance Company, Riedel Dance Theater, Jennifer Muller/The Works, Flexicurve, Armitage Gone! Dance, SoulSkin Dance, ZviDance, Tabula Rasa Dance Theater, and the Limón Dance Company. Commercial work includes NYFW, Fashion/One TV, Comedy Central, & Janet Jackson's Made for Now music video. Valdez was also a featured dancer in "The Men Dancers: From the Horse's Mouth" performing with the show at Jacob's Pillow, the 14th Street Y, and Pace University. Additionally, Valdez has certifications to teach yoga, the Feldenkrais Method®, and Latin social dancing. SAG-AFTRA Eligible.
Previous Guest Instructors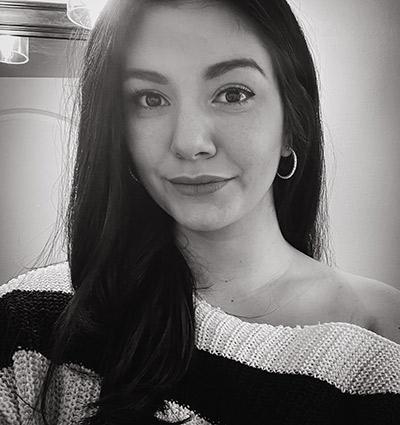 Ashley Caldeira
Ashley Caldeira has been dancing and performing for over 25 years. She is trained in Jazz, Tap, Ballet, Hip Hop, Modern, and Musical Theater. She danced professionally with DFX Entertainment for 6 years all around New England. Ashley attended CCSU where she earned her Bachelor's degree in PE & Dance Education, and has been teaching dance for over 10 years. Ashley holds the title of Dance Program Director at the Norwich Free Academy. She also coaches and created their competitive dance team which is the biggest Varsity/Sub-Varsity dance team in the ECC. Ashley received her Master's degree in Curriculum & Instruction with a focus in Educational leadership. She is pursuing her 092 & Sixth year certificate in hopes to one day lead a full performing arts program.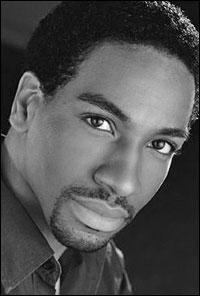 E. Clayton Cornelious
A Pittsburgh native, Clayton most recently performed the role of "Sweaty Eddie" in the 1st national performance of Sister Act. Other Broadway credits include: Wonderland, The Scottsboro Boys, A Chorus Line, The Music Man, Kat & the Kings, and The Lion King. National Tours: Jersey Boys, Dirty Dancing, Hairspray, The Lion King, A Chorus Line, The Goodbye Girl and The Wiz. He also portrayed Sammy Davis Jr. in the London's West End production of The Rat Pack; Live from Vegas! TV credits: Meet Dave, One Life To Live, and a national commercial for Chevy. He received a BA in Musical Theater from Park Point College before beginning his professional career. He is a frequent guest instructor at Central Connecticut State University.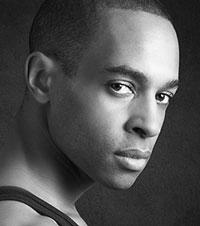 Aubrey Lynch
Aubrey Lynch II from Woodhaven, Michigan danced with Alvin Ailey American Dance Theater and then was an original cast member of the Tony Award-winning Broadway musical, Disney's The Lion King and acted as the production's associate choreographer and then associate producer.
Mr. Lynch works with artists all over the world coaching, teaching, and leading workshops including Steps on Broadway and The Ailey School. He is on faculty at Therapeutic Arts Alliance of Manhattan and is a mentor for Theater Development Fund Open Doors and Young Arts Week. He is also Director of Dance and Musical Theatre at the prestigious Harlem School of the Arts.
Most recently Aubrey has personally coached students with professional ambitions five of which have gone on to play lead roles on Broadway. Aubrey is founder and Artistic Director of Mr. Aubrey's Show Kids an arts and education program, youth performance ensemble, and arts summer intensive currently serving over 300 kids across New York City featured on AubreyLynch.com. Aubrey Lynch is a firm believer that, "The arts aren't extra-curricular. They are extra-essential."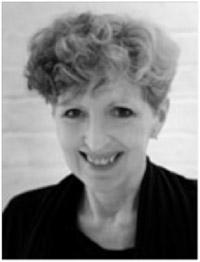 Jennifer Muller
Jennifer Muller has been an influence in the dance world for over 40 years. With her visionary approach to dance/theater, innovative multi-discipline productions incorporating spoken word, live and commissioned music, artist-inspired decor and unusual production elements, Muller has defied convention and created a distinct signature style, educational approach and philosophy.
Artistic Director of Jennifer Muller/The Works since its inception in 1974, she has created over 100 pieces–including 7 full-evening productions–and designed lights, decor and costumes as Stageworks. A playwright as well as a choreographer, she has created innovative multi-media productions that incorporate spoken dialogue in live performance in an accessible and evocative way. With a history of notable collaborations, she has worked with such artists as Keith Jarrett, Keith Haring and Yoko Ono.
In 2007, The Joyce Theater awarded Ms. Muller with a special Commissioning Grant to create Bench, the signature premiere for The Works 35th Anniversary. In fall 2009, she choreographed Esther at the New York City Opera. During The Works' recent engagement at FENDAFOR 10 (Festival Internacional de Dança de Fortaleza), Ms. Muller was awarded the 2010 Trophy of Cultural Responsibility, in recognition of her invaluable contributions to promoting contemporary dance throughout South America.
Her early signature work Speeds was recently commissioned by the University of California-Santa Barbara, funded by an American Masterpieces: Three Centuries of American Genius grant from the National Endowment for the Arts. The University also convened a scholarly conference and retrospective art exhibition "Transformation & Continuance: Jennifer Muller & the Reshaping of American Modern Dance, 1959 – Present," celebrating her prolific career – dancer, choreographer, artist, educator.
Commissions for 23 major repertory companies in 9 countries include Nederlands Dans Theater, NDT3, Alvin Ailey American Dance Theater, Ohio Ballet, Lyon Opera Ballet, Ballet du Nord, Tanz-Forum Köln, Ballet Contemporaneo de Argentina, Aterballetto, Ballet Jazz de Montreal and Israel's Bat Dor, to name a few. An award-winning choreographer, Ms. Muller's theater and opera credits include The Public Theater, NY Stage & Film, Second Stage and the New York City Opera, working with such directors as Des McAnuff, Ken Elliot, Mark Linn-Baker and Christopher Mattaliano.
Internationally renowned as a consummate teacher and mentor of creative talent, she has headlined workshops in creativity, collaboration and choreography in France, England, Switzerland, Holland, Italy, Spain, Argentina and the US, as well as teaching Muller technique worldwide. Ms. Muller is one of the only choreographers of her generation to have developed a personalized technique, one that is informed by principles adapted from Taoist energy system concepts and Chinese philosophy. As well, she has developed unique programs in creative thinking and non-verbal communication entitled the Creative Mind/Whole Body Workshops. Alumni of The Works teach her techniques, establishing accredited programs worldwide. Muller Polarity Technique is featured in the publication and video TANZTECHNIK, a comparative study of seven unique contemporary dance techniques, also including Limon and Cunningham techniques. (Release date: February 2011.)
Dance has been Ms. Muller's passion and creative voice since she was a child. Creating pieces since age seven, she began dancing professionally at age 15 as a member of the Pearl Lang Dance Company. These formative years were followed by nine years as Principal Dancer with the José Limon Company (during which she graduated from The Juilliard School) and 7 years as Associate Artistic Director of the Louis Falco Dance Company. Now, as a result of years of productive creativity, her work has been seen on stage in 41 countries and on television in the US, Spain, The Nederlands, Germany, France, Russia, Costa Rica, Australia, China and Japan. Ms. Muller was honored by being chosen as a founding member of the World Arts Council–the only American representing the dance field.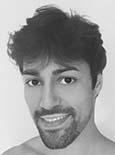 Felipe Puletini
Felipe Puletini is a Brazilian born and a Member of the International Dance Council - CID. Director and founder of AMA Dance Theatre School & Foundation, a non-profit arts organization that provides pre-professional dance education to young artists. Throughout his professional career in Brazil and USA, he has performed in repertory classical ballet, musical theater, and Brazilian television. Guest Artist Teacher for CCSU (Central Connecticut State University - Dance Education), and coach/choreographer for many schools in New England, preparing dancers for important ballet competitions. Collaboration as choreographer with the New Britain Symphony Orchestra during the concert "Dance for Joy" and with the University of South Carolina - Beaufort during the "Community Nutcracker" as a guest artist performing the role of Sugar Plum Cavalier. Degree of Vocational Higher Education in Fine Arts (Performing Arts Major), Certified Teacher in Giordano Technique (Certificate Program with Nan Giordano), American Ballet Theatre® National Curriculum Training, and PBT (Progressing Ballet Technique).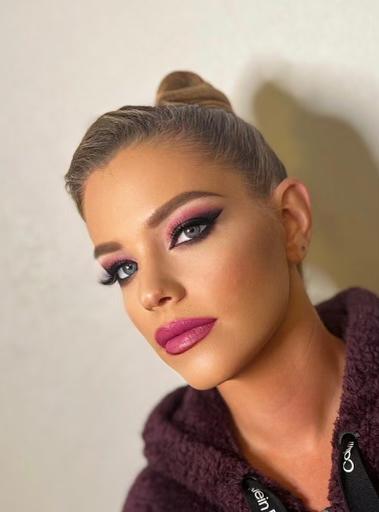 Karrie Russell
Karrie Russell, the franchisee of the Arthur Murray Dance Studio of Guilford, has been dancing her whole life and dancing ballroom socially, competitively and teaching for over 12 years. Karrie has been dancing and performing since the age of 2 and after graduating from college decided to pursue a career in ballroom dancing. Her journey in ballroom dancing has taken her to competitions across America and her education extends to places like Argentina and Vienna. She has a passion for teaching along with dancing and enjoys watching her students grow from doubters to real dancers.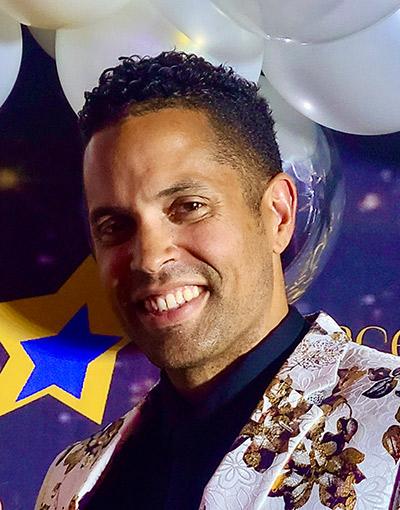 Todd Russell
Todd Russell, the franchisee of the Arthur Murray Dance Studio of Guilford, has been dancing socially, competing and teaching ballroom for over 17 years. Todd found dancing after college. He joined a training class as fill in for his brother-in-law never thinking he would make a career of dancing. Although he grew up playing sports, he did not think he had an aptitude for dance. Through his 17 years, teaching and competing has brought him to the most amazing locations around the world. Still the most satisfying part of teaching for Todd is seeing a dancer who doubts their ability, finally have their "AH-HA" moment!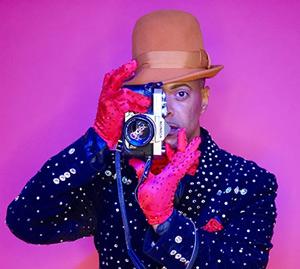 Cesar Valentino
Cesar Valentino has been dancing for 45 years, and began vogue dancing in 1983. In 1988, he quickly became a fixture in the underground ballroom and club scene where he won several coveted trophies. Cesar was also featured in one of the first ever articles about voguing in the Village Voice and in the documentary The House of Tres (Directed by Diane Martel). He landed a spot on the Deep in Vogue tour with Malcolm McLaren throughout Europe in 1989, appeared in music videos with artists such as Toni Braxton, Carmen Electra, and K7s in Hi De Ho to name a few. Cesar appeared in Jennie Livingston's Paris is Burning documentary, Voguing, The Message, and Vogue Classique. Cesar choreographed for recording artists Tony Terry and Sweet Sensation. Working as a runway coach for upcoming and established models for more than 30 years.
Cesar has performed all over the world in countries such as Japan, Italy and Germany. He has served as a judge and taught vogue workshops at Funkin' Styles Berlin Germany, Meeting Hip Hop in Sao Paolo Brazil and House Dance International. Cesar has been presented many awards such as the Marcel Christian Legend award, the paved the way award and the ballroom icon award. Cesar appears alongside Laverne Cox for the Smirnoff welcome home pride commercial, the NYC mayor's office pride campaign, is the host and judge of Best Walk and recently appears in the feature film I'm an Electric Lampshade as supporting actor Sin Andre.