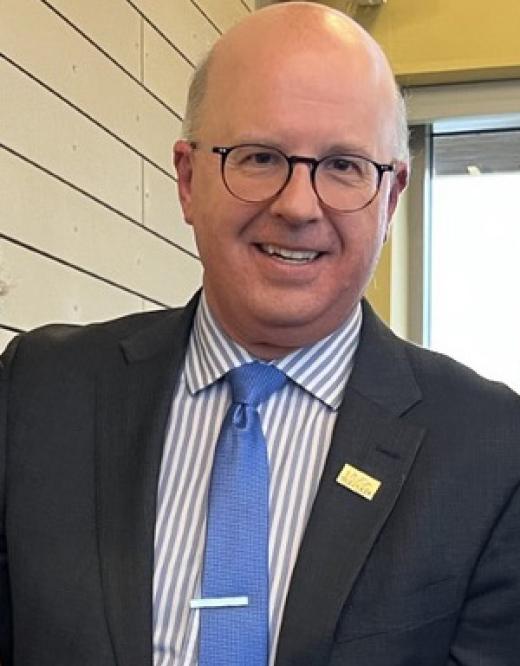 Dean
School of Engineering, Science, & Technology
Center for Teaching and Innovation
Office
Applied Innovation Hub
203
Biography
Dr. Steven Minkler joined the Central family in April 2022 as an Associate Vice President for Academic Affairs, reporting to the Provost. He oversees the administration of Graduate Studies and a number of departments focused on faculty development such as the Center for Teaching & Innovation, Continuing Education & Workforce Development, Grants & Sponsored Research, Instructional Design & Distance Learning, and the Library.
In October 2022, Dr. Minkler was named Interim Dean of the School of Engineering, Science, and Technology while the university searches for a new Dean. In this role, he is responsible for 11 academic departments as well as extensive teaching and laboratory facilities in the Applied Innovation Hub, the Anthony and Helen G. Bichum Engineering Laboratory, and Nicolaus Copernicus Hall.
Prior to joining CCSU, Dr. Minkler served for over 30 years at three of Connecticut's community colleges. Originally, he was a staff member, then later director, of the Academic Media Technology department at Capital Community College (Hartford). Later, he was an Academic Division Director at Northwestern Connecticut Community College (Winsted), where he oversaw programs in business, science, math, allied health, veterinary technology, and computer systems technology. He joined Middlesex Community College (Middletown & Meriden) in 2012 as Chief Academic Officer, later becoming Chief Executive Officer from 2017-22. From 2017-19, he served in a dual capacity as both CAO and CEO, known informally on campus as "PresiDean." Dr. Minkler taught courses at all three colleges in the fields of Mass Communication, studio and field Video Production, Honors Freshman Seminar, and Honors Leadership.
Dr. Minkler earned a B.A. in Communication, an M.A. in Communication, and an Ed.D. in Educational Leadership, all from the University of Hartford.
Dr. Minkler has worked tirelessly over his career to build a campus culture of compassion, collaboration, inclusion, and civility. He believes strongly that the university needs to be united by "Working together as One Team," while constantly focusing on CCSU's purpose to be a student-ready institution. He believes strongly in supporting faculty by giving them the tools and resources they need to be successful in their teaching. He also values the individual pathways students take toward creating a better future for themselves and their families.