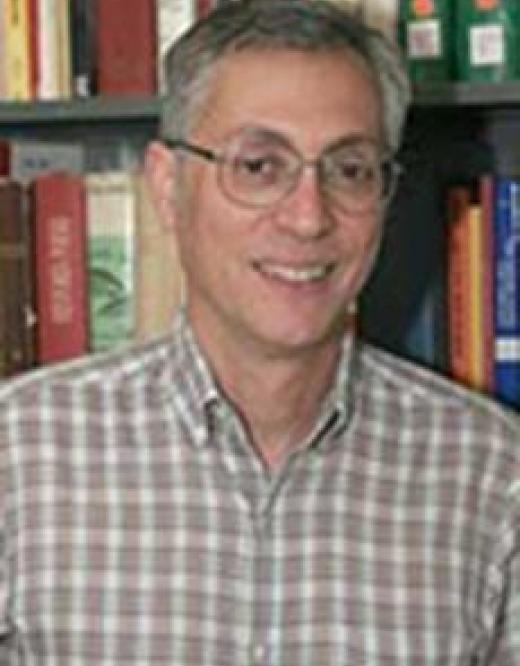 Office
Ebenezer D. Bassett Hall
2161200
Biography
Jay Bergman received his B.A., magna cum laude, with honors in history, from Brandeis University in 1970. He  received his M.A. (1972), M. Phil. (1973) and Ph.D. (1977) from Yale University. Dr. Bergman joined the CCSU faculty in 1990. Prior to his arrival at CCSU, he taught at Virginia Commonwealth University, the University of Miami, and Albright College.
His teaching interests include modern Russian history, modern European history, and intellectual history. His most recent book, The French Revolutionary Tradition in Russian and Soviet Politics, Political Thought, and Culture, was published in 2019 by Oxford University Press. It is also forthcoming in a Russian-language edition by Academic Studies Press. His first book, Vera Zasulich: A Biography, published in 1983 by Stanford University Press, was translated into Japanese by Sanrei Shobo. His second book, Meeting the Demands of Reason: The Life and Thought of Andrei Sakharov, published in 2009 by Cornell University Press, was an Alternate Selection of the History Book Club. Interviews he has given on matters concerning Russian and Soviet history have appeared in Harper's Magazine and been broadcast into Russia by Radio Liberty/Radio Free Europe. He has also participated in online symposia on recent events in Russia.
Dr. Bergman is a member of the Board of Directors of the National Association of Scholars and president of its Connecticut Affiliate. In 2009 he was named a member of the Connecticut Advisory Committee to the United States Commission on Civil Rights, on which he served for two two-year terms. Op-eds he has written have appeared in The Jerusalem Post, New York Daily News, Boston Herald, Washington Times, Washington Examiner, Weekly Standard, New Hampshire Union Leader, Providence Journal, Hartford Courant, and local and regional newspapers in Connecticut.
Selected Publications:
The French Revolutionary Tradition in Russian and Soviet Politics, Political Thought, and Culture (Oxford University Press, 2019). [Russian edition, Academic Studies Press, Forthcoming].
Meeting the Demands of Reason: The Life and Thought of Andrei Sakharov (Cornell University Press, 2009).
Vera Zasulich: A Biography (Stanford University Press, 1983) [Japanese edition, Sanrei Shobo, 1986].
"Sakharov on Gorbachev and Perestroika," Sakharov: An Appreciation on the Centenary of his Birth (Publisher of the Kolomenskoye Museum of the Moscow Government, 2023) (Accepted and Forthcoming)
"Andrei Sakharov on Nuclear Peace and Nuclear War," William Knoblauch, Michael Loadenthal, and Christian Peterson, eds., The Routledge History of World Peace Since 1750 (Routledge, 2018), 249-258.
"The Paris Commune in Bolshevik Mythology," The English Historical Review (December 2014), 1412-1441.
"Peter the Great in the Writings of Soviet Dissidents," in Festschrift for Robert O. Crummey (Bloomington, IN: Slavica Press, 2008), 189-212.
"Was the Soviet Union Totalitarian? The View of Soviet Dissidents and the Reformers of the Gorbachev Era," Studies in East European Thought (1998): 247-281.
"Valerii Chkalov: Soviet Pilot as New Soviet Man," Journal of Contemporary History (1998): 133-152.
"Reading Fiction to Understand the Soviet Union: Soviet Dissidents on Orwell's 1984," History of European Ideas  (1997): 173-192.
"The Idea of Individual Liberation in Bolshevik Visions of the New Soviet Man," European History Quarterly (1997): 57-92.
"Soviet Dissidents on Nazism, Hitler, and the Holocaust: A Study of the Preservation of Historical Memory," Slavonic and East European Review (1992): 477-504.
"Soviet Dissidents on the Russian Intelligentsia, 1956-1985: The Search for a Usable Past," Russian Review (1992): 16-35.
"The Image of Jesus in the Russian Revolutionary Movement: The Case of Russian Marxism," International Review of Social History (1990): 220-248.
"The Memoirs of Soviet Defectors: Are They a Reliable Source about the Soviet Union?" Canadian Slavonic Papers (1989): 1-24.
"The Perils of Historical Analogy: Leon Trotsky on the French Revolution," Journal of the History of Ideas (1987): 73-98.
"Vera Zasulich, the Shooting of Trepov, and the Growth of Political Terrorism in Russia," Terrorism: An International Journal (1980): 25-51.
"The Political Thought of Vera Zasulich," Slavic Review (1979): 243-258.