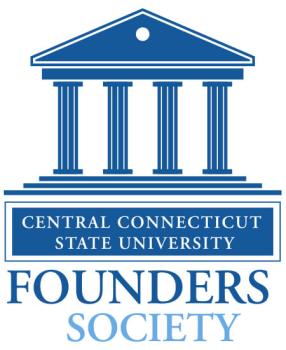 Recognizes the University's most generous benefactors. On behalf of the entire University community,
we extend our gratitude to the individuals, corporations, and foundations that have made gifts or have planned
for irrevocable deferred gifts in excess of $500,000.

This list reflects gifts to the CCSU Foundation, Inc. through June 30, 2022.
---
 * = deceased
American Savings Foundation
Carol A. Ammon '73
Carol A. Ammon Foundation
CCSU Alumni Association
Mong K. Chung
Coca-Cola Bottling Company of New England
Creed Monarch Inc.
Helen G. Bichum Irrevocable Family Trust
Ha-Lin (Yip) Huang
Hyundai Motor America
Kenneth Fuller Trust
Pratt & Whitney Aircraft
Robert C. Vance Foundation, Inc.
Daniel M. Siracusa '79
Siracusa Moving & Storage Company
Stanley Black & Decker, Inc.
Josephine M. (Bertino) Tansey '37
Travelers Companies, Inc.