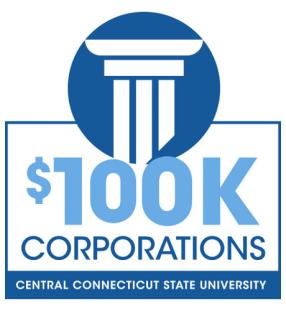 Recognizes University's organizational donors whose cumulative giving totals $100,000 or more.

This list reflects gifts to the CCSU Foundation, Inc. through June 30, 2022.
---
Achieve Financial Credit Union
Aetna, Inc.
American Savings Foundation
Andrew J. and Joyce D. Mandell Family Foundation, Inc.
Barnes & Noble College Booksellers
C. J. Huang Foundation
Carol A. Ammon Foundation
CCSU Alumni Association
CCSU Graduate Student Association
CCSU Student Government Association
Chartwells
CLSJ Foundation, Inc.
Community Foundation of Greater New Britain
Connecticut Community Foundation
Costco Wholesale Corporation
Covidien
Creed Monarch Inc.
Farmington Bank
Friends of CCSU Alumni Baseball
GE Foundation
Hospital for Special Care
Hyundai Motor America
Italian American Legislative Caucus Educational Fund, Inc.
Mohegan Sun
Paul L. Jones Fund
Pratt & Whitney Aircraft
Raymond & Theresa Kalber Family Trust
Raytheon Technologies
Raytheon Technologies Corporation
Robert C. Vance Foundation, Inc.
Rose S. Bernhardt Revocable Trust
Siracusa Moving & Storage Company
Sodexo, Inc. & Affiliates
Stanley Black & Decker, Inc.
TD Charitable Foundation
The ER Hitchcock Co. Inc.
The Hartford
The Herald
The McCue Mortgage Company
The Travelers Foundation
Tilcon Connecticut Inc.
Tomasso Group
Travelers Companies, Inc.
Trumpf, Inc.
Wal-Mart Stores, Inc.
Whelen Engineering Company, Inc.