Networking Information Technology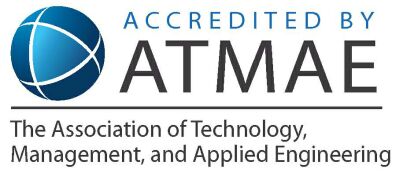 Bachelor of Science in Networking Information Technology program is accredited by the Association of Technology, Management, and Applied Engineering (ATMAE), 1390 Eisenhower Place, Ann Arbor, MI 48108, tel. 734-677-0720, (http://www.atmae.org/). ATMAE is a member of the Association of Specialized and Professional Accreditors (ASPA). This accreditation provides recognition of the attainment of professional goals and standards for Industrial Technology. The curricular pattern is reviewed in terms of stated objectives, content, methods, supporting resources and evaluation systems.
Program Description
Focusing on the design and administration of enterprise networks and information systems, the Networking Information Technology major prepares students for the evolving world of Information Technology dealing with Internet technologies and its curriculum covers a wide spectrum including networking theory and technology, server and system administration, information and network security, computer hardware and software, electronics, business management and marketing. The balanced curriculum and laboratory not only provides students with foundation and principles of networking and IT systems but also exposes students extensively to new emerging technologies and equipment. The program is accredited by Association of Technology, Management, & Applied Engineering (ATMAE).
Career Outcomes
Computer networking and information technology related positions occupy the top professional ranking throughout the country. The number of jobs within this field is tremendous now and will be growing in the future, according to all work-force demand predictions. Graduates of the Networking Technology program are being prepared for various level positions in network administration, LAN/WAN design and maintenance, help desk and customer service positions.
Program Sheet and Program Flowchart:
Bachelor of Science degree in Networking Information Technology
Type of Degree:
Bachelor of Science degree in Networking Information Technology
Contact: